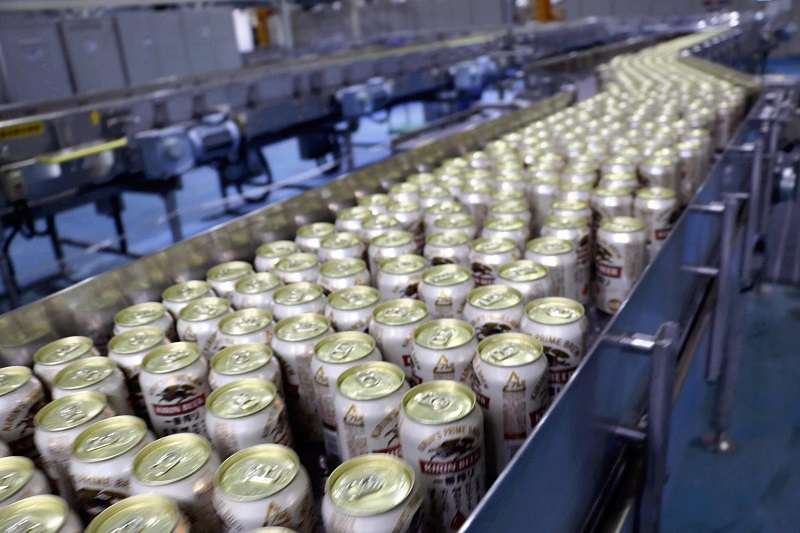 17:08 JST, July 2, 2022
Dampened business sentiment in the Bank of Japan's latest Tankan survey has been linked to factors including the sharp depreciation of the yen, which has pushed up the prices of imports, leading to soaring material costs.
The upward pressure on costs is also beginning to affect the nonmanufacturing sector and consumer spending. Price hikes — driven by supply shortages due to Russia's invasion of Ukraine — have been spreading beyond crude oil to textiles and food.
Firms did not expect a more than ¥20 depreciation against the dollar in the first six months of the year, according to the quarterly Tankan survey for the three months to June, which was released on Friday. Companies expected the yen to trade at ¥118.96 to the dollar, about ¥20 stronger than the current exchange rate.
"The procurement costs of almost all the raw materials we need have skyrocketed," an executive at a major beer manufacturer said.
The price of beer ingredients such as barley, corn and hops are likely to rise even further. As are the prices of packaging materials such as aluminum and cardboard.
The four major beer manufacturers — Asahi Breweries Ltd., Kirin Brewery Co., Sapporo Breweries Ltd. and Suntory Beer Ltd. — are all going to raise the wholesale prices of their main products in October.
However, it remains to be seen whether a single price hike will improve corporate profits.
The Tankan survey hinted at the possibility of further hikes in the prices of daily necessities and other products.
The domestic economy has reached a critical juncture, with companies trying to sustain recoveries from the coronavirus pandemic without dampening consumption.
Over the next 12 months, companies expect consumer prices to rise by 2.4%, the highest figure recorded since the survey began in 2014.
Retail prices are expected to rise by 2.9% one year from now, 3.5% over the next three years, and 4% five years from now.
According to the survey, companies are likely to raise prices as they are unable to absorb cost increases.
Yamazaki Baking Co. raised the prices of its Royal Bread loaf and sweet buns from July, following price hikes in January.
Prima Meat Packers Ltd. also raised prices by up to 20% of its retail ham and sausage, among other products, following another increase in February.
Canned foods and confectioneries are also expected to see further hikes, and eggs, which are considered to have stable prices, are also likely to get more expensive.
JA.Z-Tamago Co., the nation's largest wholesaler, announced that it would raise the price of some eggs due to the rising cost of chicken feed.
Teikoku Databank Ltd. estimates that price hikes will be seen for about 15,000 food products by the end of 2022.
Add TheJapanNews to your Google News feed.