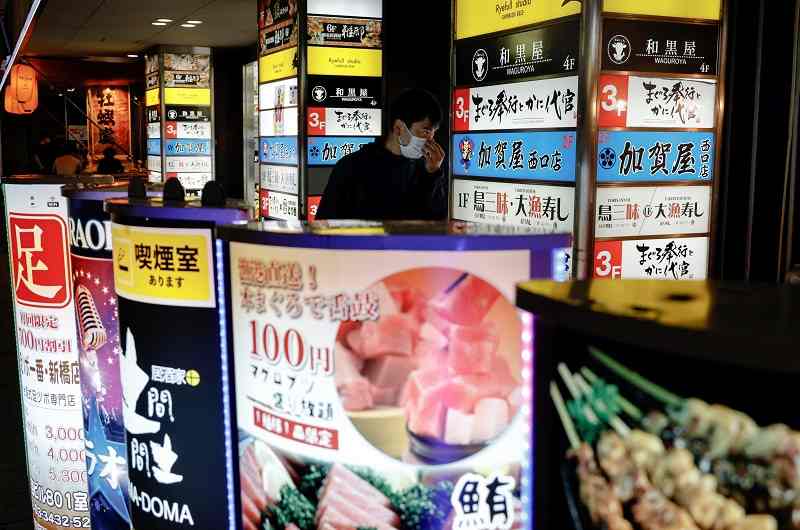 17:31 JST, June 20, 2022
TOKYO (Jiji Press) — The Japanese government kept its basic economic assessment unchanged Monday despite downgrading its view on production for the first time in seven months.
"The Japanese economy shows movements of picking up," the Cabinet Office said in its monthly economic report for June.
Meanwhile, the government said that the pickup in industrial production "appears to be pausing."
The weaker view on production reflected slumping demand for electronic parts and devices, as well as sluggish production for transport vehicles.
"Production of memory and sensor devices aimed at Chinese customers is especially weak," a Cabinet Office official noted, citing lingering effects of COVID-19 restrictions in China.
The Japanese auto industry continued to suffer from global semiconductor shortages and parts supply constraints, the official added.
But the outlook for production in general is bright, given that demand for semiconductors is expected to remain strong through 2023, he also said.
Meanwhile, the government revised up its assessment on imports thanks to a pickup in imports from China following the end of Shanghai's COVID-19 lockdown.
The government altered its view on corporate profits, saying that they were "improving as a whole, although some weaknesses remain." The May report had singled out nonmanufacturers as the sector showing weakness.
The official said that small manufacturers are also facing declines in profits due to a surge in materials costs.
"Small companies are struggling to include procurement costs in their prices," the official said.
The view on private consumption was kept unchanged. The official noted that "impacts of inflation on consumption as a whole have yet to materialize."
The official said that consumer prices, while rising at the fastest rate in some 30 years, are not surging as rapidly as in foreign countries such as the United States and European nations.
"Inflation in Japan is limited mainly to food and energy prices," while the United States and Britain have also seen increases in rent and services prices, the official continued.
The government also revised up its assessment on housing construction, citing surging demand for homes for rent.
Looking ahead, the government said that the economy is "expected to show movements of picking up."
It removed a reference to the impacts of the novel coronavirus in its economic outlook for the first time since January 2020.
Add TheJapanNews to your Google News feed.