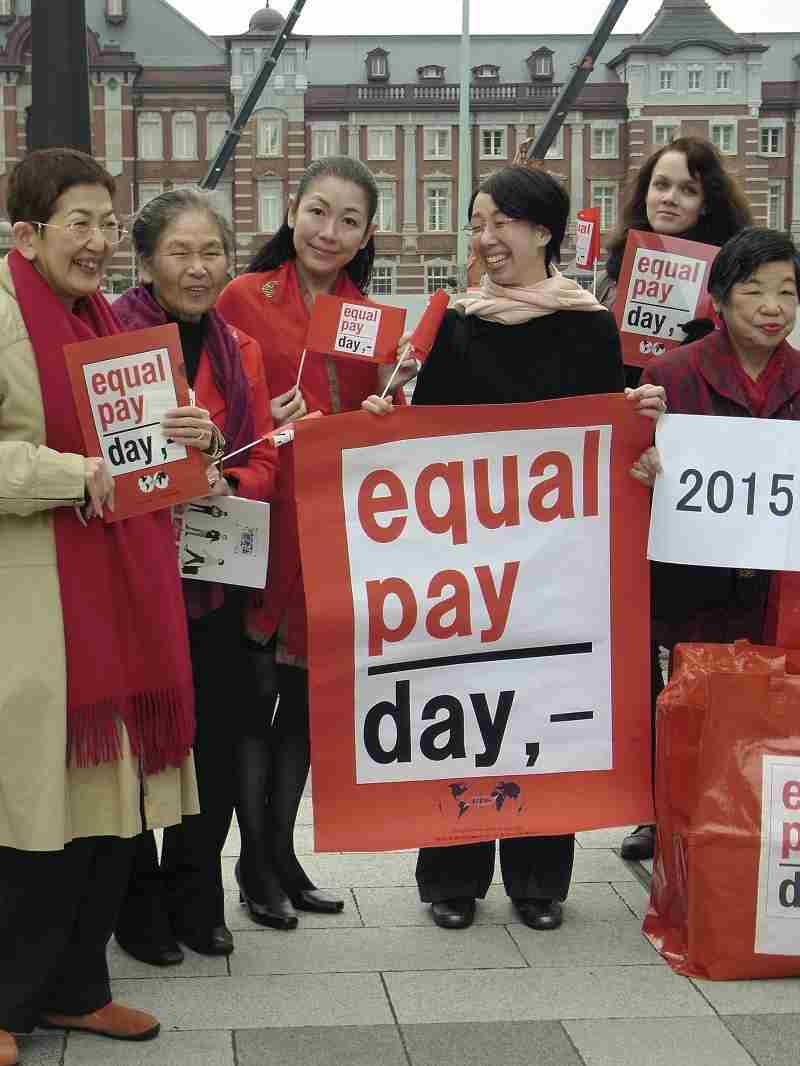 13:54 JST, May 21, 2022
TOKYO (Jiji Press) — The government decided on Friday to oblige companies to disclose wage gaps between their male and female employees, in a bid to narrow such gaps in Japan, which are larger than those in the United States and Europe.
The move is part of efforts to promote information disclosure aimed at facilitating investments in human resources, as pushed by Prime Minister Fumio Kishida.
The decision was made at a meeting of a council on realizing a new form of capitalism, a signature policy of the prime minister.
For the mandatory disclosure of gender wage gaps, the government will revise ordinances of the law on promoting women's participation and put them into effect in July.
In term of regular workers, women's wages account for 77.5% of men's wages in Japan, lower than 87.7% in Britain and 82.3% in the United States.
Subject to the new disclosure obligation will be businesses with 301 or more regular employees. There are about 17,650 such companies in Japan.
Companies that close their books in March will be obliged to disclose their gender pay gaps, such as on their websites, from April next year.
Details of the disclosure will be determined by the Labor Policy Council, an advisory panel to the labor minister.
Businesses will be required to disclose the ratio of wages for women to those for men on an unconsolidated basis. They will also have to release data on wage disparities between regular and nonregular workers.
They will be allowed to add explanations about any rational reasons for wage gaps.
Moreover, listed companies will be obliged to include gender pay gap data in their financial statements for information to investors.
While the labor standards law bans wage disparities based on sex, existing gaps can be attributed to the lower proportion of women than men among corporate executives, as well as difficulties for women to return to work after leaving jobs for marriage or childbirth
The law on promoting women's participation currently demands companies disclose the proportion of female executives, as well as other data including differences in the length of service between male and female employees.
By requiring companies to expand the disclosure under the law, the government aims to develop an environment where women can shine and encourage companies to revitalize themselves by diversifying their human resources.
Add TheJapanNews to your Google News feed.