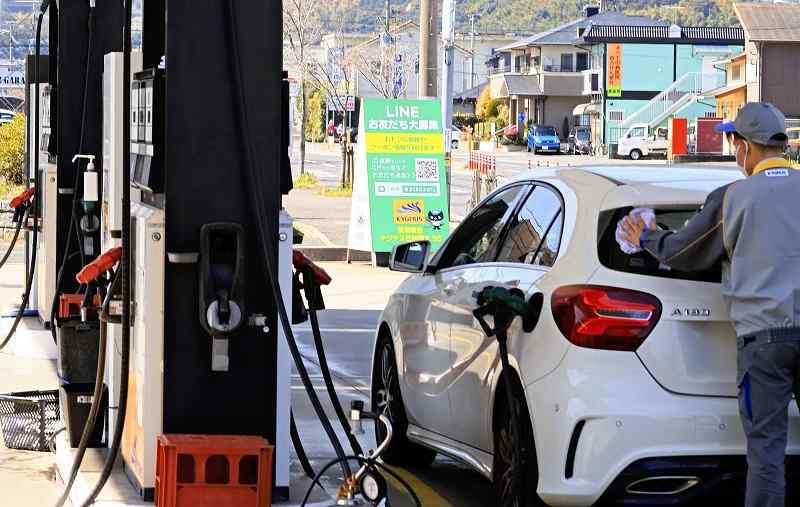 13:14 JST, May 12, 2022
TOKYO(Jiji Press) — Japan's current account surplus shrank to a seven-year low in fiscal 2021 as the country posted its first goods trade deficit in seven years due to soaring commodity prices, the Finance Ministry said Thursday.
The surplus in the current account, the broadest measure of the country's overseas trade and investment flows, fell 22.3% to ¥12,644.2 billion in the year ended in March from the previous year, marking the fourth straight year of shrinkage, the ministry said in a preliminary report.
Japan posted a goods trade deficit of ¥1,650.7 billion. Exports climbed 25.1% to ¥85,495.7 billion thanks to strong demand for steel and automobiles, while imports grew at a faster pace, rising 35.0% to ¥87,146.4 billion on the back of higher crude oil and coal prices. Both exports and imports notched record highs.
In services trade, the country posted a deficit of ¥4,796 billion. Its surplus on the primary income account rose 14.7% to ¥21,588.3 billion as Japanese companies received more dividends from foreign subsidiaries thanks to an economic recovery.
In March alone, Japan logged a current account surplus of ¥2,549.3 billion, up 2.8% from a year before. It posted a surplus for the second consecutive month thanks to a primary income account surplus of ¥3,260.3 billion, despite a trade deficit of ¥166.1 billion.