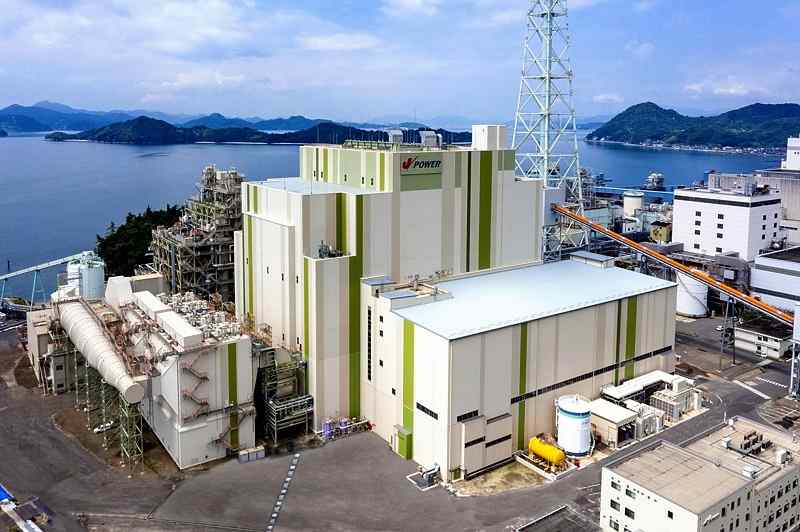 7:00 JST, April 19, 2022
Out-of-control fuel price hikes that are jacking up the cost of electricity have created a situation where leading power companies are becoming increasingly shy to accept new contracts with corporate customers.
Amid such disarray on the wholesale electricity market, there is now also uncertainty for the "last-resort supply" system, under which the supply of power to corporate customers is assured as a safety net.
In short, leading power companies' profits stand to suffer if they sell electricity for the prices sought by new corporate clients, so they are turning them away.
Flood of contract-switch requests
"The current situation is not such that we can guarantee our power supply at appropriate prices throughout the year. Therefore, we have stopped accepting new contracts with corporate clients with a gut-wrenching feeling," Keisuke Nagai, president of Shikoku Electric Power Co., said at a regular press conference on Friday — held in turn by leading power companies.
By saying this, he shared his thoughts over the current suspension (among leading power companies) of accepting new contracts with corporate clients.
According to the Economy, Trade and Industry Ministry, there has been such an adverse impact from rising market prices that eight out of the 10 leading power companies have stopped accepting new contracts with corporate clients, or they have been unable to reach on agreement with new clients, because the prices offered by the leading utilities were too high. The eight utilities include Tokyo Electric Power Company Holdings, Inc. and Kansai Electric Power Co.
Behind this lies the worsening business environment for power retailing companies known as "shin-denryoku." Because most of these companies do not have power-generating facilities on their own, they usually purchase electricity at the Japan Electric Power Exchange or elsewhere.
Fuel prices have risen partly due to Russia's aggression in Ukraine, while the wholesale prices of electricity have also leaped because some thermal power stations stopped operating in the wake of an earthquake that struck off the coast of Fukushima Prefecture in March.
As a result, there has been a succession of such cases whereby shin-denryoku retailers have been forced to suspend their supply of power or were driven into corporate failure.
Consequently, there has been a flood of requests among companies to have their power supply contracts switched from shin-denryoku retailers to leading power companies.
Although these leading utilities have secured the amount of electricity to be supplied to their existing clients, they have to procure electricity on the wholesale market for any additional electricity. While they have taken a stance of accepting requests to supply electricity to newly constructed buildings and plants, they are rejecting requests for taking on corporate contracts from shin-denryoku retailers.
Last-resort supply system
Even if a company cannot conclude a contract with a leading power company, there is a system called the last-resort supply, in which a company enters into a contract with a local power supply and distribution firm — split from a leading power utility — to secure electricity.
The period of guaranteed supply is supposed to be about one year, but it comes at a higher cost: about 1.2 times more than the standard rates. These contracts can usually be renewed.
The system was primarily established as a safety net in times of emergency, such as the corporate failure of a shin-denryoku power retailer.
However, the recent uncertainty in future fuel price directions may cause even more corporate customers to pursue last-resort contracts, not so much as a safety net but as a way to lock in a guaranteed — and potentially lower — price with their supply.
Because power supply and distribution companies, as entities to coordinate supply and demand, have secured a certain amount of electricity, power will have to be supplied to corporate clients that have entered into such contracts under the system.
But in the event of power shortage, suppliers will be obligated to procure electricity at the current national market value and assume any higher expenses incurred from such efforts, which will put pressure on their own corporate management.
In a bid to improve the current situation, the trade ministry has begun discussing the review of the charges to be set under the last-resort supply system since late March. Economy, Trade and Industry Minister Koichi Hagiuda exhorted at a press conference following a Cabinet meeting on Friday, "We want leading power companies to leave windows open for those clients coming back [from the contracts with shin-denryoku retailers], but they [shin-denryoku retailers] should be resolved to supply energy close to people's daily lives."