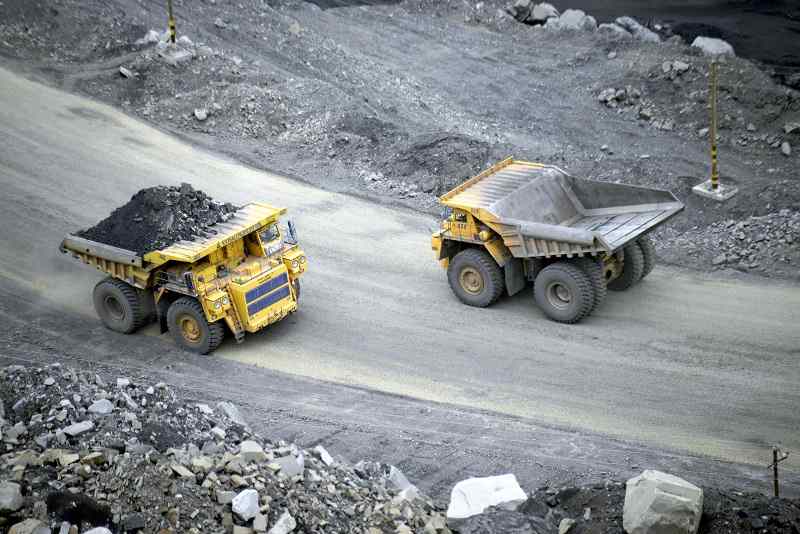 2:01 JST, April 14, 2022
More and more Japanese companies are moving away from Russia following the government's decision to extend the scope of its economic sanctions to the energy sector.
Kyushu Electric Power Co. has decided to suspend coal imports from Russia for this fiscal year, and oil wholesalers are putting off purchases of Russian crude. However, purchases of liquified natural gas are mainly based on long-term contracts, so some companies have difficulty finding alternate suppliers.
Gradual reductions
Russian coal made up about 7% of Kyushu Electric Power's coal purchases in fiscal 2020. It now plans to purchase coal from different countries, and other power companies are making similar moves.
Coal-fired power accounts for about 30% of Japan's total electricity supply. Different companies have different facilities, and some are highly dependent on coal-fired power generation.
For example, coal-fired power comprises about 80% of the electricity generated by Electric Power Development Co. (J-Power), and about 50% at Chugoku Electric Power Co.
J-Power is considering increasing its coal purchases from Australia and Indonesia, two countries with which the company has existing long-term contracts.
The government plans to soon impose an import ban on some Russian timber and wood products, and on vodka. As for coal, the government will gradually restrict imports from Russia, to mitigate the impact of an electricity shortage on Japanese people's lives. The government does not plan to publicly state the specific timing for a ban on all coal imports from Russia.
Reducing imports from Russia to zero "will take less than two or three years," a senior government official said.
Crude oil
An increasing number of companies are trying to find alternative suppliers for oil. Leaders of the Group of Seven industrialized nations expressed in a statement that they will aim to reduce their dependency on Russian crude oil. The Japanese government intends to keep in step with this policy.
Japan's leading oil wholesaler Eneos Holdings Inc. has stopped buying Russian crude oil; its final purchase was before Russia's invasion of Ukraine in February. It normally takes about two months to get crude oil delivered from Russia to Japan after signing a purchase contract, so the last shipment of crude oil from Russia will arrive around late April.
Along with the United States and Saudi Arabia, Russia is one of the world's largest crude oil producers. Japan's dependence on Russian crude oil is low at about 4% of its total imports, but Russia is seen as an important crude oil source that helps Japan diversify suppliers, which tend to be concentrated in the Middle East.
As invading Russian forces are increasingly suspected to have killed civilians, Japan must review its energy strategy.
The price of crude oil temporarily soared past $130 a barrel and there are concerns over further increases. "Because purchases of Russian crude are now suspended, crude oil prices will continue to rise and that will make it more difficult to purchase crude oil unless countries with extra production capacity take action," said Tsutomu Sugimori, president of the Petroleum Association of Japan and group chief executive officer of Eneos Holdings.
Long-term contracts
The G-7 nations did not include natural gas in the scope of their sanctions. While Europe is more dependent on Russia for natural gas than Japan, there are moves to seek an embargo on Russian natural gas in the region. Most LNG purchases are based on long-term contracts, including those lasting 20 years, so finding alternative suppliers is more difficult than with coal and crude oil.
If imports stop of Russian LNG, which accounts for about 9% of total imports, spot trading would be an option to make up for the loss. Spot trading involves the buying and selling of natural gas in the market based on supply and demand. However, there is high demand for spot trading among other nations and not enough volume to go around.
Tokyo Gas Co. President Takashi Uchida said, "Buying all natural gas from spot trading is physically impossible."
Even if LNG can be purchased, it will involve higher costs, resulting in large price hikes for gas and electricity.
The price for benchmark European natural gas futures is now around five times the level a year ago. If European countries decide to ban imports from Russia, the price is highly likely to increase further.
"Japan needs to cooperate with G-7 countries in economic sanctions on Russia, but if LNG supplies from Russia are replaced with supplies from spot trading, it will lead to price hikes for gas and electricity," said Ken Koyama, chief economist at the Institute of Energy Economics, Japan. "That would inevitably have a huge impact on the Japanese economy."
Add TheJapanNews to your Google News feed.