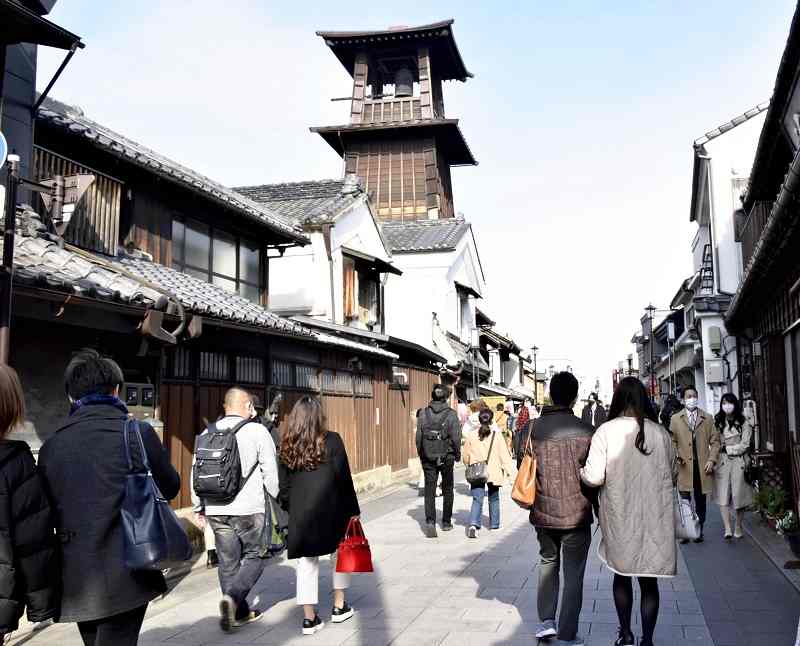 15:06 JST, April 4, 2022
The government's tourism support program, a pandemic economy-boosting measure which had been limited to travel by residents within a prefecture or to neighboring prefectures, was expanded to regional blocs such as the Hokkaido, Tohoku and Kanto regions starting April 1.
The expanded version will apply to stays through April 28, with a maximum of ¥7,000 provided per person per night, and hopes are high that the program will help revitalize local tourism industries badly hit by the pandemic.
However, with the pandemic not yet completely under control, some local governments remain cautious about implementing the system.
The tourism support program was introduced in April last year as an alternative to the nationwide "Go To Travel" campaign that was suspended at the end of 2020 due to a spread of coronavirus infections.
It provided subsidies for half of travel costs, up to a maximum of ¥5,000 for each night of stay per person, as well as up to ¥2,000 in vouchers for use at restaurants and elsewhere.
The individual prefectural governments receive the subsidies from the central government and administer the program.
On March 25, the Japan Tourism Agency announced the expansion of the tourism support program. Under the new system, the country was divided into six regional blocks, and travel within each block will be eligible for subsidies with the consent of prefectural governments where users reside and their destination.
Users are required to show either proof of being vaccinated three times or of a negative COVID-19 test result.
Yamanashi Prefecture particularly welcomed expansion of the program. About 70% of its visitors are from the Kanto region, which includes Tokyo and Kanagawa Prefecture. Following the tourism agency announcement, the prefectural government reached agreements by the end of last month with mainly Kanto Plain prefectures, such as Ibaraki, Gunma, Saitama, Chiba and Kanagawa.
"Thinking that we don't have a single day to waste before a potential seventh wave of infections, we wanted to get it done by the start on April 1," a prefectural government official said.
The Saitama prefectural government, in addition to the maximum ¥7,000 allowance, is offering on its own up to ¥3,000 in vouchers per person per night to travelers from anywhere in the country who stay at designated facilities.
The ryokan inn Yunoyado Wado in Chichibu in the prefecture said it began to receive a flood of telephone calls for reservations on the morning that the new system was launched. Reservations for April are already about 1.5 times that of March, a staff member said.
Conversely, Aomori Prefecture had yet not implemented the program for either prefectural or non-prefectural residents as of Sunday. It cites the fact that it has implemented coronavirus countermeasures that will continue through April 10.