As wheat prices soar, Japanese food industry pushes rice flour as alternative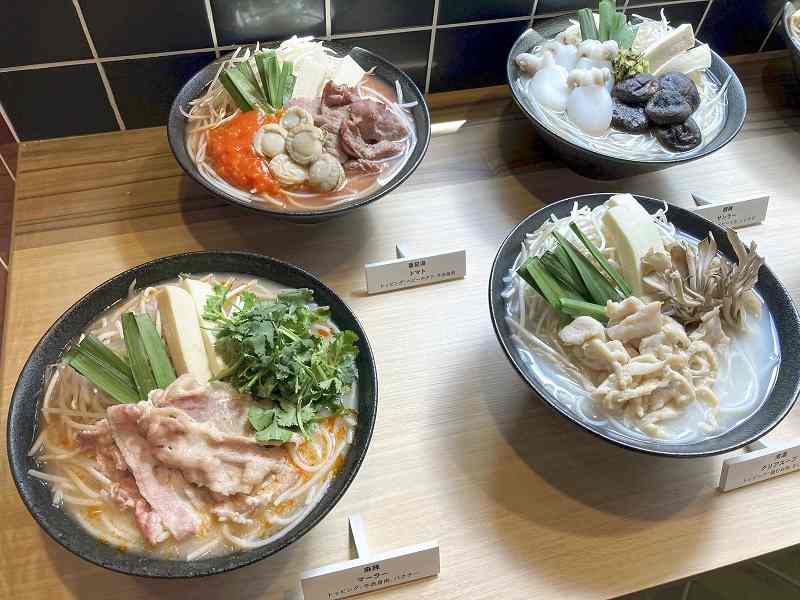 12:05 JST, March 30, 2022
With Russia's invasion of Ukraine causing wheat prices to soar worldwide, the food industry is looking more at rice as a possible substitute for making flour.
Unlike wheat, which has to be imported, rice is less susceptible to price fluctuations in Japan, and restaurant chains and food manufacturers are seeing the grain leading to new business opportunities.
Tridor Holdings Corp., the operator of the Marugame Seimen udon restaurant chain, will open on March 31 the first outlet in Japan of a restaurant chain that uses noodles made from Chinese rice, to be located in Tokyo's Shinjuku Ward.
The TamJai SamGor Mixian restaurant has about 80 outlets in Hong Kong and has plans for wide expansion into Japan. "Unlike wheat, rice can be distanced from turmoil in global logistics," Toridor's Executive Officer Takashi Sugiyama said on March 28. "We expect it to become the fourth noodle [following udon, soba and ramen]."
There are also signs of moving away from wheat in bread products. Kameda Seika group, a major maker of rice-based snacks, sells a brand of bread made from 100% domestically produced rice flour. In March, the company revamped its product lineup, and through improvements, enhanced the unique chewiness of its rice-flour bread. "We hope to increase awareness and expand the potential for rice beyond rice crackers," a Kameda Seika official said.
Niigata Seifun, a rice flour manufacturer in Tainai, Niigata Prefecture, has been inundated with inquiries from supermarkets. "We are thinking about making a flour mix for bread that combines domestically produced rice flour with wheat flour," the managing director of the company said.
Wheat prices have skyrocketed due to increased supply concerns stemming from the war in Ukraine, a leading wheat-producing nation. According to figures compiled by Rakuten Securities, the price of wheat futures on the Chicago Mercantile Exchange ranged between $7 and $8 per bushel from the start of this year before briefly topping $13 on March 8. It has since settled to about $10.
Demand for rice for use in producing rice flour had been on the rise even before the Russian invasion. According to the Agriculture, Forestry and Fisheries Ministry, demand in fiscal 2020 was about 36,000 tons, which, while still far short of the 5.54 million tons for wheat used in food products, marks a 2.8-fold increase from about 13,000 tons 10 years ago.
The price of domestic rice is more stable than that for heavily imported wheat, making it easier to use as an alternative ingredient. A significant shift toward rice flour could also serve to put the brakes on a the recent trend away from rice in Japanese society.
Add TheJapanNews to your Google News feed.