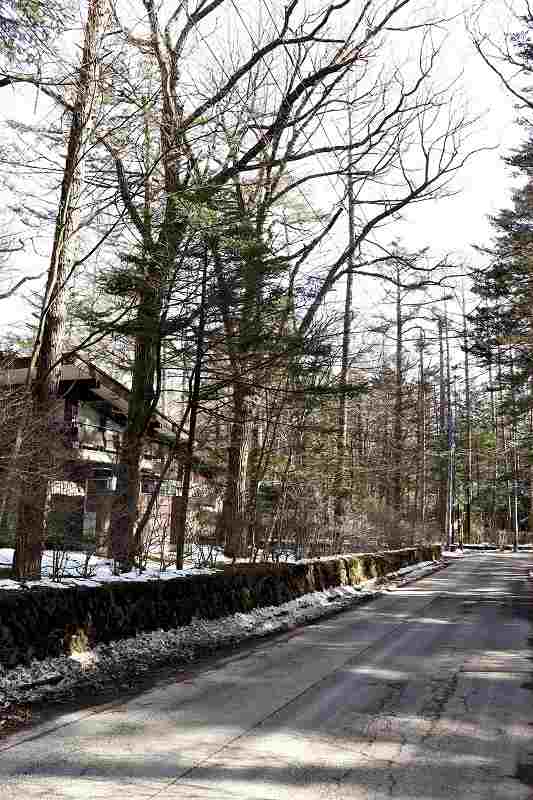 12:43 JST, March 26, 2022
While many resort areas have been hit hard by the decline in tourism during the pandemic, some vacation home districts have seen increased demand due to lifestyle changes such as remote work, according to official data on land values as of Jan. 1.
The figures were released by the Land, Infrastructure, Transport and Tourism Ministry.
Land prices in residential areas of Karuizawa, Nagano Prefecture, one of Japan's most famous vacation home destinations, rose across the board. Prices in one location rose by 11.2 %, with the rate of growth 4.2 percentage points higher than last year.
The town is conveniently located about one hour by bullet train from Tokyo and has plenty of commercial options, making it a popular choice as a second living base.
"The best previously owned vacation homes have already been sold, and there is a one-year wait to begin new construction," a person in Karuizawa's real estate industry said.
Demand rose during the spring and summer of 2020 in the early months of the coronavirus crisis. That year, Karuizawa had the highest surplus of residents moving in over those moving out than any town or village in the country.
"A lot of people in their 30s and 40s who work for information technology companies are moving to Karuizawa with families. More hotels and cafes are supporting teleworking and being used by more people," said an official at the Karuizawa Resort Telework Committee, a group that represents local hotels and stores.
Land prices rose 1.9% in a residential area with several tourist hotels in front of the train station in Atami, Shizuoka Prefecture, which is about 50 minutes from Tokyo by bullet train. City officials said they have noticed more people moving to the area because they can now work remotely.
In contrast, the rise in residential land prices has slowed in Kutchan, Hokkaido, a resort area that has been experiencing a boom in overseas tourism thanks to the famous powder snow of the Niseko ski resorts.
Land prices that rose 44% in 2020 only grew by 25% in 2021 and 11.9% in 2022.
While some of the sales have been driven by fallout from the coronavirus crisis, developments of luxury hotels and large complexes have been stymied by the sudden drop of inbound tourism.
Takayama, Gifu Prefecture, has been a popular area with foreign travelers for its historical neighborhoods, but commercial land prices fell 9.6% in one location, the seventh-largest decline in the country.
According to a ministry official, "Land prices rose in areas with good access to metropolitan areas suitable for remote work, but overall tourist destination areas were severely affected by the disappearance of inbound travel."