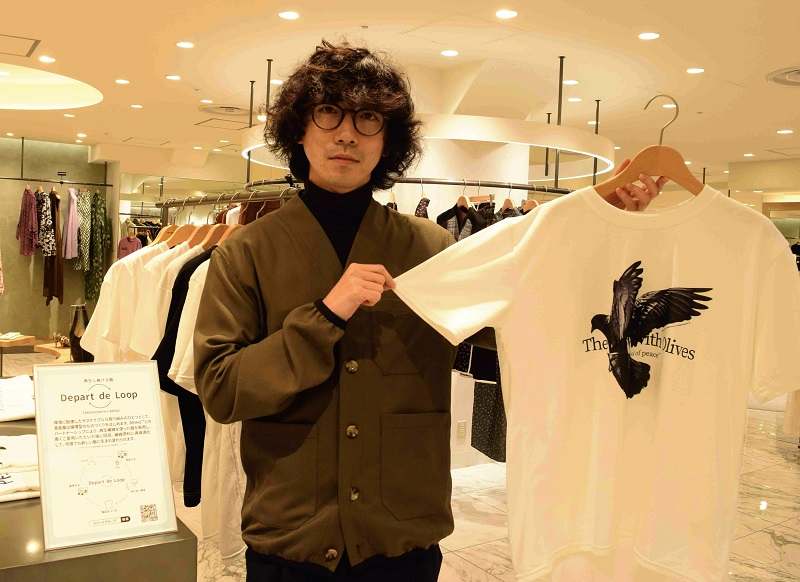 17:03 JST, September 17, 2021
Since last month, the Japanese division of U.S. outdoorwear giant Patagonia Inc. has been selling used items of its own products in a limited-time pop-up store on the first floor of its outlet in Shibuya Ward, Tokyo.
The parkas, jackets, and shirts lining the aisle were worn by the staff, and each has a tag with a message on how well the item served them. To keep customers from buying too much, they are limited to two purchases per visit. The store also offers in-house demonstrations on mending and patching.
The campaign is in line with the expanding trend toward "sustainable fashion" in the apparel industry, in which consumers are encouraged to wear clothes longer with the environment in mind and sales of recycled clothes are being promoted.
The government has been providing support through educational activities in a bid to reduce the amount of clothes wasted in the country.
Patagonia Japan has been promoting a "Worn Wear" initiative, which educates consumers on ways to take care of clothing and accepting requests for repairs. Aiming to encourage responsible consumption, the company also calls on people to "don't buy what you don't need."
The pop-up store has attracted a wide range of people from their 20s to 50s. The company says upon seeing the repair demonstration, it has led to more people becoming interested in longer-lasting clothes and placing orders.
Department store Takashimaya Co. started selling T-shirts and jackets made of polyester thread recycled from collected clothes this spring under the slogan "clothes that continue to be renewed."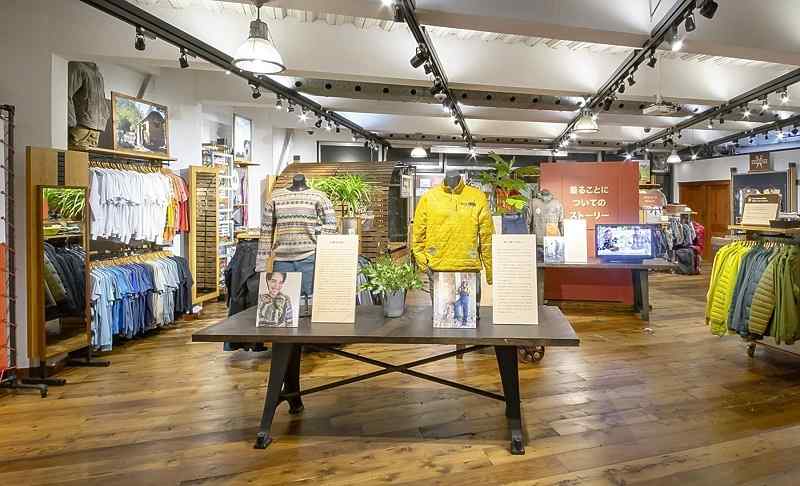 Takashimaya offers about 60 kinds of men's, women's, and children's items for the spring and summer seasons.
"I hope that our efforts to take the environment into consideration will encourage people to buy our products," said Yusuke Hashi, a buyer for the department store. Takashimaya plans to launch a campaign to collect clothing in October.
The fashion industry has been heavily propped up by a cycle of mass production and mass consumption, with the heavy environmental impact of procuring raw materials, production, usage and disposal drawing attention.
According to a survey by the Environment Ministry, of the 819,000 tons of clothing supplied in the nation in 2020, an estimated 510,000 tons were discarded, with only 277,000 tons reused or recycled.
An average of about 26 kilograms of carbon dioxide is emitted in the production of a single garment, an amount equivalent to the production of about 255 500-milliliter plastic bottles. About 2,300 liters of water is used in the process.
In light of the current situation, the Consumer Affairs Agency, the Economy, Trade and Industry Ministry, and the Environment Ministry have established a joint conference to promote sustainable fashion.
At its first meeting in August, the group confirmed that they would work to reduce discarded clothing and raise consumer awareness.
"If more consumers opt to purchase more sustainable products, it will make businesses more aware, which will lead to social change," Consumer Affairs Minister Shinji Inoue said.
An environment for setting up a collection and recycling system is being prepared, as well as educational activities featuring prominent figures.
On a special website, the Consumer Affairs Agency introduces 18 tips for actions that can be taken from the time clothes are purchased to when they are discarded, such as "repairing clothes so that they can be worn longer" and "using collection services for used clothes."
"The system must involve not only large companies, but also enable participation by small and medium-sized companies. It must be done so that no one is left behind," said Kenta Ishida of the Japan Research Institute.
"It is important for consumers not to think that sustainable fashion is something difficult. Just like design and price, the environment needs to be a factor in purchasing decisions. They will start by thinking how they can do their part."
Add TheJapanNews to your Google News feed.