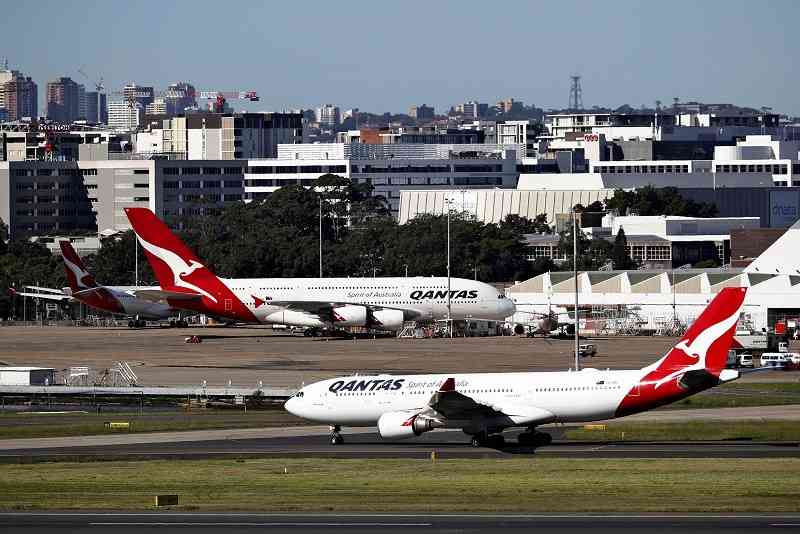 16:33 JST, September 6, 2021
BANGKOK — A spate of foreign airline companies in alliances and partnerships with major Japanese airlines have been forced into bankruptcy due to the business downturn caused by the novel coronavirus pandemic.
Amid this situation, there have been cases in which overseas antitrust authorities have blocked deals to strengthen tie-ups between Japanese and foreign airlines. Such headwinds against Japan's major airline companies are seen as having a possible impact on their overseas alliance strategies.
Effects of pandemic
"We are grateful to our lenders, aviation partners and other creditors for supporting the plan," business tycoon Lucio Tan, who controls Philippine Airlines among other companies, said in a statement on Saturday, expressing his gratitude to those involved in the airline's court-mediated liquidation and restructuring plan.
Philippine Airlines has been in business for 80 years, and its flight network is one of the largest in Southeast Asia. However, traveler demand has been sluggish amid the prolonged pandemic.
In the United States, where the airline has many business partners in the aircraft industry, it filed for Chapter 11 bankruptcy protection, which is equivalent to protection under Japan's Civil Rehabilitation Law.
The company discussed restructuring measures with concerned parties behind the scenes for several months. Along with the filing for legal liquidation, it worked out a restructuring plan that focuses on reducing its debt by $2 billion (about ¥220 billion).
All Nippon Airways operates code-sharing flights with Philippine Airlines, and its parent company, ANA Holdings Inc., has a stake in the parent company of Philippine Airlines. While the Philippine airline plans to continue operating flights, attention will be focused on to what extent it will liquidate unprofitable routes and how that impacts ANA.
Virgin Australia and Thai Airways, which both have partnerships with ANA, also went bankrupt last year and are in the process of restructuring. Japan Airlines also has seen the performance of an alliance partner, Malaysia Airlines, worsening.
Concern about oligopolies
In May this year, a joint business plan proposed by JAL and Australian flagship airline Qantas Airways was provisionally denied by the Australian Competition and Consumer Commission.
A joint business plan, subject to regulatory approval, allows for coordinating flight schedules and pricing, with profits divided between the two airlines. Customers benefit from easier connections to other flights and shared discounts. It is regarded as a deeper alliance than ones involving code sharing, in which flights are operated under each airline's name and seats are apportioned between them.
In the case of JAL and Qantas, the Australian regulator appears to have been concerned that the proposed plan would lessen competition on routes between Japan and Australia and create an oligopoly, which would lead to endlessly high fares.
In March 2020, the U.S. authorities declined to give a green light for a joint business plan between JAL and Hawaiian Airlines regarding Japan-Hawaii routes.
"Such joint businesses provide more connections and price options," a source at a Japanese airline company emphasized. "It has great advantages for passengers."
However, if regulatory agencies continue to rule harshly against such plans, airline companies could see their post-pandemic strategies descend into chaos.
"To date, airline companies had deepened their alliances with other airlines to reduce business risks," said Hajime Tozaki, a professor of J.F. Oberlin University who specializes in airline management. "As the downturn in the airline industry has been prolonged, they will likely have to decide how much effort they will put into maintaining tie-ups with their partners."
Add TheJapanNews to your Google News feed.