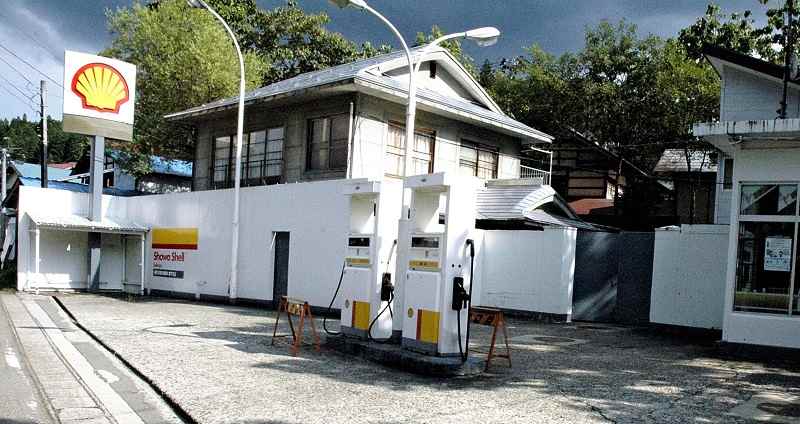 17:13 JST, August 30, 2021
Gas stations are expected to face an economic downturn because of shrinking demand for gasoline, so the government is strengthening support measures.
The main pillar of the government's program is to provide subsidies to gas station operators that consolidate their gas stations or set up stations that are developed by local governments and operated by the private sector.
The government has decided it is necessary to maintain the supply chain because gasoline-powered cars will still be on the market, even though electric cars are expected to become more common.
The Economy, Trade and Industry Ministry is requesting ¥1.4 billion for the program in its fiscal 2022 budget. The subsidies will be provided for the consolidation of infrequently used gas stations, as well as for the construction of new stations in busier areas, such as long major roads.
Diversification of businesses, such as adding convenience stores and restaurants to gas stations, will also be encouraged.
In addition to the stations themselves, the government will also support the development of technology that will reduce the need for staff to keep watch over customers, to cope with the labor shortage.
At the end of fiscal 2020, the number of gas stations in Japan stood at about 29,000, half of what it was during its peak in fiscal 1994. This is because demand for gasoline has significantly decreased as a result of improved fuel efficiency and a shift away from cars in general, especially among young people. Sales have dropped from 61.48 million kiloliters in fiscal 2004 to 45.23 million kiloliters in fiscal 2020, a decrease of about 30%.
In response to the global trend toward decarbonization, the government has set a goal for 2035 to have all new vehicles sold in Japan be electrified vehicles such as electric vehicles and hybrids. There are concerns that the accelerating decline in demand for gasoline will lead to more gas stations going out of business.
On the other hand, there are many people, especially in rural areas where public transportation is not well developed, who will continue to need gasoline-powered cars. The shortage of gas stations has already become a serious problem in depopulated areas. Not only is it affecting those who need to fill up their cars, but it is also affecting kerosene deliveries to the elderly in cold-weather regions.