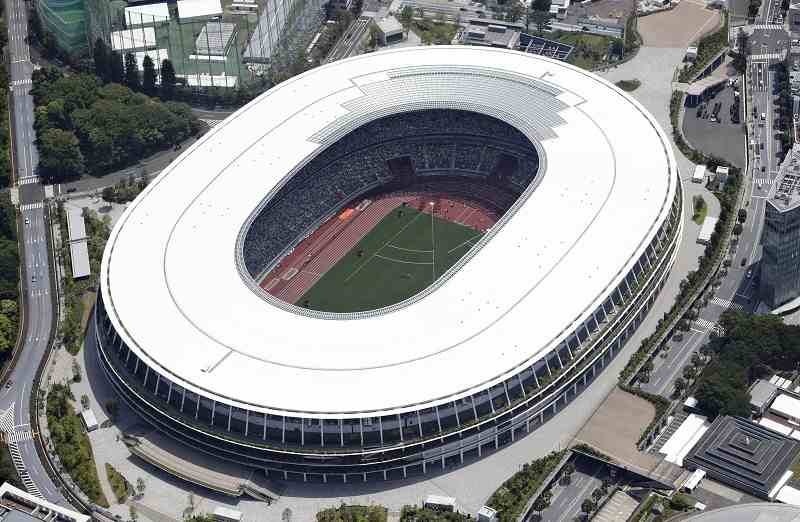 7:39 JST, July 21, 2021
Taisei Corp. was involved in the construction of the former National Stadium for the 1964 Tokyo Olympics as well as the new National Stadium that will serve as the main venue for the upcoming Games in the capital. Taisei managing executive director and stadium site supervisor Yuichi Kitaguchi, 61, reflected on the challenges and aspirations embodied by the monumental project.
The new stadium was designed by architect Kengo Kuma and associates. Traditional construction methods were applied, combining wood and steel frames to give it a warm finish. As you step inside and look up at the ceiling, you'll find yourself surrounded by wood, which I think imparts a Japanese touch.
We kept the height of the stadium as low as possible to ensure that the design harmonized with the surrounding forested environs.
Installing the roof was a difficult feat. The stadium is 350 meters long and 260 meters wide. The spectator seating that encircles the field is all sheltered under the umbrella of the 60-meter wide roof. This is a rare feature; few other design like it exist in the world. The roof was laid out in several segments on the ground. Lighting fixtures and other equipment were assembled and attached to segments, before they were then lifted into place by crane. We devoted one full year, of the entire three-year construction period, to construct the roof alone.
The seating was also designed to resemble a forest. Each individual seat was meticulously painted in a color palette of browns, greens, and whites to portray an impression of sunlight filtering through trees. People often comment how the color scheme gives the illusion that the stadium is packed even when there aren't any spectators. I hope this will help the athletes feel as if there are supporters cheering them on from the stands, even if the Games are to be held without spectators.
We kept four slogans — "challenge," "pride in the construction industry," "family and friends" and "love for the stadium" in mind when working to accomplish the project. I truly hope that the National Stadium, the product of the heart and soul of everyone who worked on it, will remain a beloved site for 100 years to come.
— Interview conducted by Yomiuri Shimbun Staff Writer Tetsuya Nakamura.
---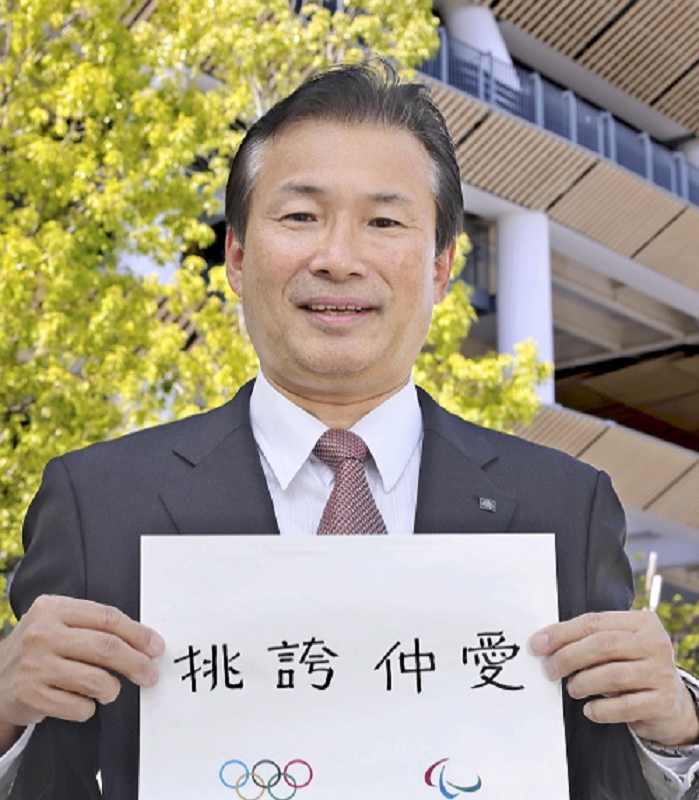 Yuichi Kitaguchi
Kitaguchi joined Taisei Corp. in 1984 after graduating from Nihon University's Graduate School of Science and Technology, where he majored in architecture. In 2015, he was named director of the New National Stadium Project. He currently serves as Taisei's chief of Marketing and Sales (Building Construction) Division III.
---
Add TheJapanNews to your Google News feed.