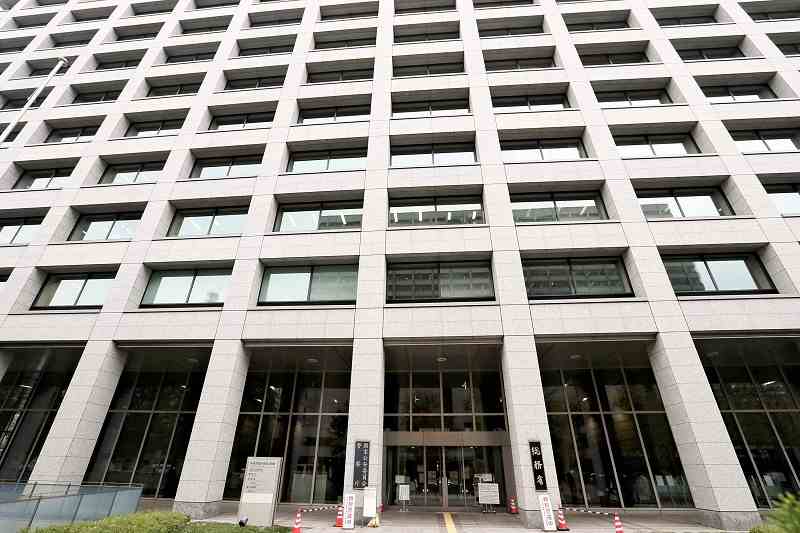 15:43 JST, July 19, 2021
The Internal Affairs and Communications Ministry plans to allow TV stations and mobile phone giants to share the same frequency spectrum at certain times.
The spread of the 5G high-speed, high-capacity communications standard is expected to boost the use of radio waves for smartphones and self-driving vehicles in the future. This first attempt to have TV and mobile phones share a spectrum is expected to facilitate the effective use of limited frequency bands.
The ministry aims to start the spectrum-sharing by the end of March.
TV stations nationwide use different frequency bands for general programs such as variety shows and dramas, and for relay broadcasts such as sports and reporting on disasters. The wave band for relay broadcasts, which can also be used for 5G services, will be shared this time, because this band has many vacant hours.
In response to this situation, the Radio Law was revised in April last year to allow cell phone companies to use the frequency band at night and in the early morning, when TV stations do not use it. The ministry plans to recruit new subscribers by the end of this year, with four mobile giants, including NTT Docomo Inc., likely to apply.
One or two companies will be selected next spring, allowing mobile phone users to access 5G services more easily.
The ministry will also introduce dynamic frequency sharing (DSS), a technology that enables multiple operators to use the same frequency band at certain times.
In the past, it has been difficult for multiple operators to share a frequency band in the same area, which could cause troubles. The ministry began testing DSS in fiscal 2019, with Mitsubishi Research Institute Inc. among those involved in its development, and has put it into practical use.
The DSS system will allow a ministry-designated third-party entity to monitor supply and demand for the radio wave and switch recipients. Priority is given to TV stations, and when there are no relay broadcasts, the radio wave will be switched over for use by mobile phones.
DSS has already been introduced overseas. In the United States, mobile carriers can use a frequency spectrum allocated to navy ships when the navy is not utilizing it.
The development of a digital society has rapidly increased communication volume, creating enormous demand for radio waves. Monthly data traffic for mobile communications, such as with cell phones, has increased to more than 60 times the level a decade ago.
The spread of 5G will increase the use of the Internet of Things, creating concern that no spectrum will be available. The effective utilization of radio waves has therefore become an urgent issue.
Add TheJapanNews to your Google News feed.