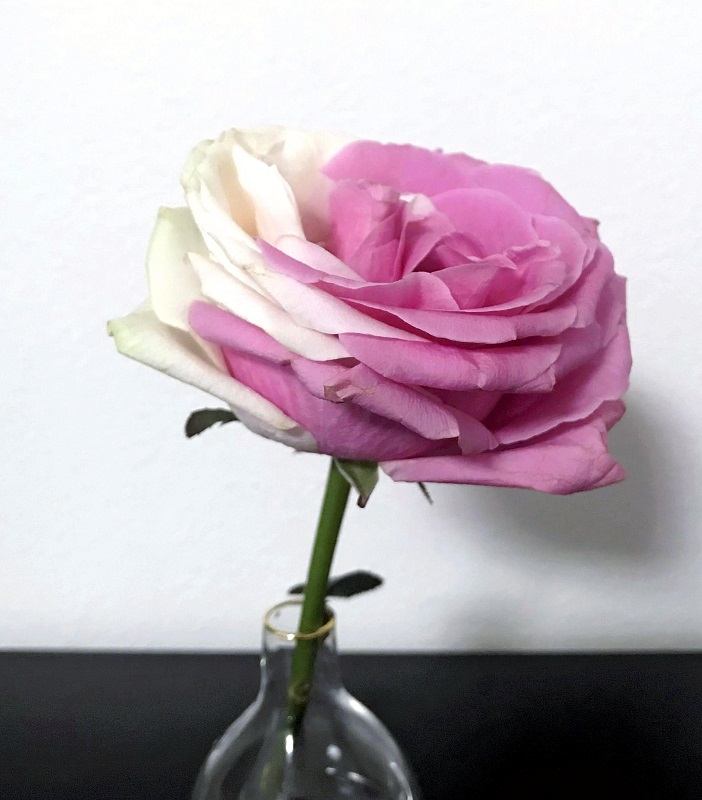 11:38 JST, May 22, 2021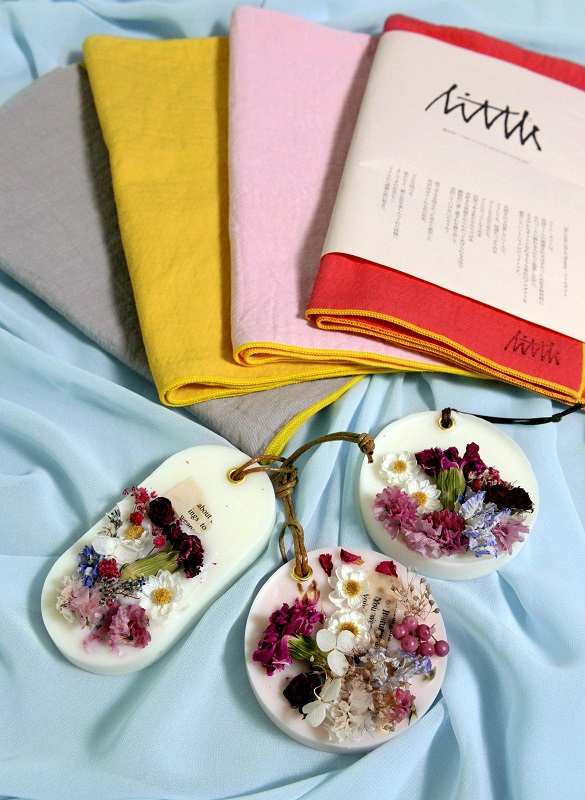 Flowers that do no meet the market's "standards," such as having stems that are too short or too thick, used to just be thrown away. However, they are now being used for daily goods or sold at a lower price. These types of flowers are referred to as "chance flowers" or "loss flowers."
Colorful roses, gerberas and carnations were displayed outside Hanane, a flower shop in the Toranomon district of Tokyo, filling the air with their fragrances. Customers filtered in and out of the shop all day.
The shop's operator has been holding an event called hanatsumi, or flower picking, twice a week since June 2019. The shop buys flowers that are not up to market standards and sells them to its customers. For every event, 20 to 30 kinds of flowers are displayed and sold for ¥100 each, including tax. Sometimes, more than 100 people come to the shop for the event.
Kaori Takemura, a 49-year-old company employee in Tokyo, bought 18 flowers, including sunflowers, at the event held in late April.
"I come to this event a lot because [the flowers] are reasonably priced, and I've gotten into the habit of using them to decorate my room," she said. "I can't go anywhere because of the pandemic, so the flowers help me relax while I'm at home."
The flower shop has held hanatsumi events at hair salons, used bookstores, bakeries and other establishments. The event has been held about 1,500 times, mainly in the Kanto and Kansai regions, but the shop plans to hold events in the Tohoku and Kyushu regions in the future.
"Many people generally only buy flowers to either celebrate something or for a special occasion," said Chikara Ishido, the president of the company, 43. "I hope flowers will become a normal part of everyone's daily life."
Some companies are also treating nonstandard flowers to incorporate them into their products.
Rin Inc., a company that works to utilize unwanted flowers in Tokyo, has been selling such products as dried flowers made from nonstandard or unsold flowers. In April last year, the company opened an online store called Flower Cycle Marche, selling such products to support flower farmers whose income has declined because of the pandemic.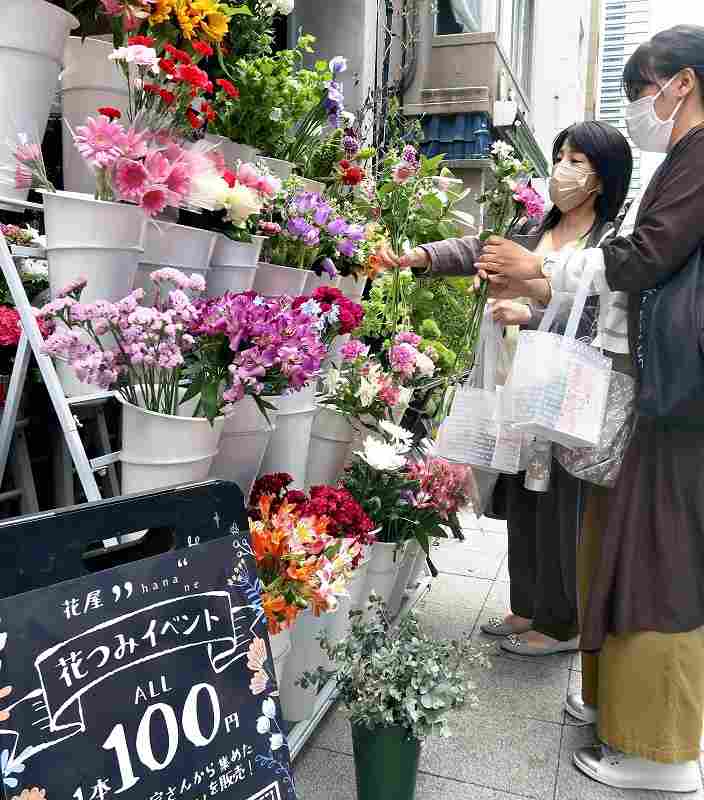 The company also teaches artists to create products using unsold flowers. Tomomi Adachi, who lives in Utsunomiya, is one such artist who learned at the company. The 32-year-old woman now buys nonstandard flowers from farmers in Tochigi Prefecture and uses them to create dried flowers and scented wax sachets, which are aromatic wax ornaments.
Adachi sells her handmade goods at her shop called &F in Utsunomiya. They are also available on the Rakuten Rakuma flea market app until June.
The Little Shop of Flowers, a Tokyo-based flower shop operator, makes use of unsold flowers by using them as dyes. The company uses various colors to dye 50-centimeter square fabrics, which can then be used for wrapping or other decorative purposes. The company has been selling the fabrics at its two brick-and-mortar shops in Tokyo as well as its online store since last winter.
Flower farmers are welcoming such moves.
Shigeru Uemura, a 65-year-old farmer in Yokohama, started shipping nonstandard flowers.
"Even though we devote a great deal of time and care to grow flowers, about 20% of them are judged as 'nonstandard,'" he said. "I had to throw away such flowers before, so I'm glad a lot of people are now enjoying them, instead."
Add TheJapanNews to your Google News feed.