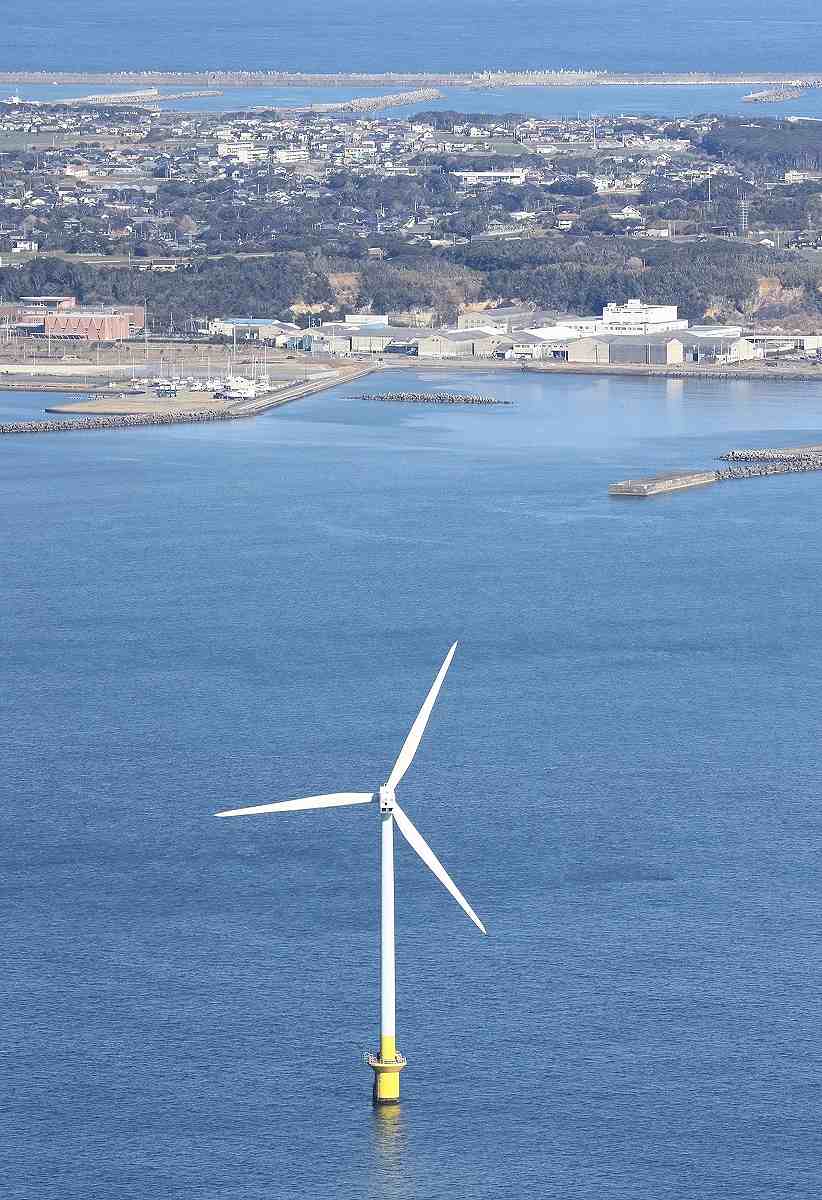 12:01 JST, February 8, 2021
The government plans to introduce a new system that will make it easier for manufacturers and other companies to buy power from sources that emit no carbon dioxide, such as renewable energy, The Yomiuri Shimbun has learned.
The Economy, Trade and Industry Ministry aims to use the new system to help domestic companies expand their businesses internationally, as more and more companies worldwide are discontinuing relationships with business partners that are reluctant to decarbonize.
Following discussions by a panel of experts, the ministry plans to finalize the details of the system by summer and launch it in the first half of this decade.
According to sources, the new system is expected to be based on the "non-fossil fuel energy value trading market," which was created in 2018 by the ministry. Under the market system, the value of energy sources that do not emit CO2, such as solar, hydroelectric power and nuclear power, is traded by electricity retailers in the form of certificates. Certificates are issued based on decarbonization efforts such as reducing CO2 emissions.
Electricity retailers are required to increase their rate of decarbonized energy sources to 44% or more by fiscal 2030. Retailers that cannot directly purchase electricity generated by renewable energy sources or nuclear power plants will be considered to have purchased power with fewer emissions by buying the certificates.
The ministry is considering opening up the market to allow a wide range of private companies to buy and sell such certificates. This will make it easy for a company to publicize that they do substantially the same thing as purchasing decarbonized power.
Decarbonization is accelerating in the manufacturing sector, which consumes large amounts of electricity. U.S. tech giant Apple Inc. has said it plans to decarbonize its entire business by 2030 and has asked its business partners to take action to reach this goal.
Companies that lag behind in their decarbonization efforts may lose customers. For this reason, Toyota Motor Corp. and Sony Corp., which are expanding their businesses internationally, are calling for an environment that makes it easier to procure decarbonized power sources.
In order to achieve the target of net zero emissions of greenhouse gases by 2050, as advocated by the administration of Prime Minister Yoshihide Suga, it is necessary to fix the current situation in which 90% of CO2 emissions come from energy sources such as power generation.
The proceeds from the sale of the certificates will be used by renewable energy producers, among other companies, to invest in new facilities to expand the use of decarbonized power sources.
The establishment of such a system, however, presents some challenges.
Currently, a limited number of companies, including electricity retailers, trade on the non-fossil value market and transactions amount to less than ¥10 billion a year.
As a result of opening up the market to more companies, there is a risk that transaction prices will become unstable if the number of market participants jumps or one company buys up certificates.
Higher costs for retailers could push up consumer electricity prices. The ministry is considering the details of the new system, including the scope of companies that will be allowed to participate.
Add TheJapanNews to your Google News feed.