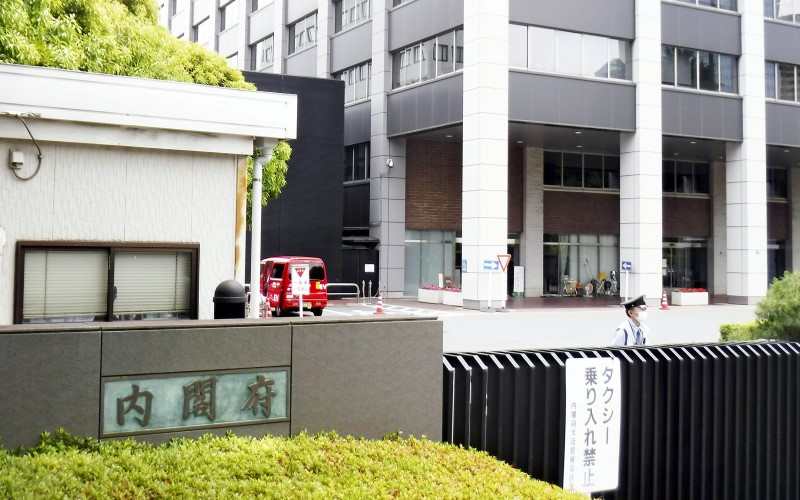 13:39 JST, February 3, 2021
The extension of the state of emergency to contain the novel coronavirus will have a huge impact on the Japanese economy, with a private-sector forecast that the nation's gross domestic product will fall by ¥1.5 trillion.
According to the Cabinet Office's Annual Report on Prefectural Accounts, the 10 prefectures in which the state of emergency has been extended, including Tokyo, account for nearly 60% of Japan's overall real GDP.
As economic activities in those prefectures will be slowed, the nation's real GDP in the January-March quarter is predicted to record a negative growth for the first time since the April-June quarter 2020, when the nation was under the previous state of emergency.
It is predicted that consumer spending, which accounts for more than half of GDP, will see a large decline due to the effects of shortened service hours of eating establishments and people voluntary refraining from going out.
Toshihiro Nagahama, chief economist at Dai-ichi Life Research Institute, forecast that Japan's GDP will fall by ¥1.5 trillion during the period when the state of emergency is extended.
Combined with the negative impacts from the original period of the current state of emergency, which was set to run until Feb. 7, the total amount of the GDP decline will be ¥3 trillion.
It is possible that gaps will widen among business sectors.
New car sales in January increased 6.8% from a year ago. The automobile industry and other manufacturing sector companies have shown stable performance.
On the other hand, sales of major department stores in January decreased about 30%. The business performance of retail and services sectors with in-person customer service has drastically declined, and it is feared that the business conditions will further worsen.
With the decision to extend the state of emergency, the government added assistance measures for individuals and business operators.
In areas under the state of emergency declaration, the government increased amounts of temporary cash aid for suppliers to eating establishments that comply with local governments' requests to shorten service hours, and to small and midsize ryokan inns that have seen their sales fall by half.
The government raised the maximum aid from ¥400,000 to ¥600,000, and plans to begin providing the money in March at the earliest.
Add TheJapanNews to your Google News feed.