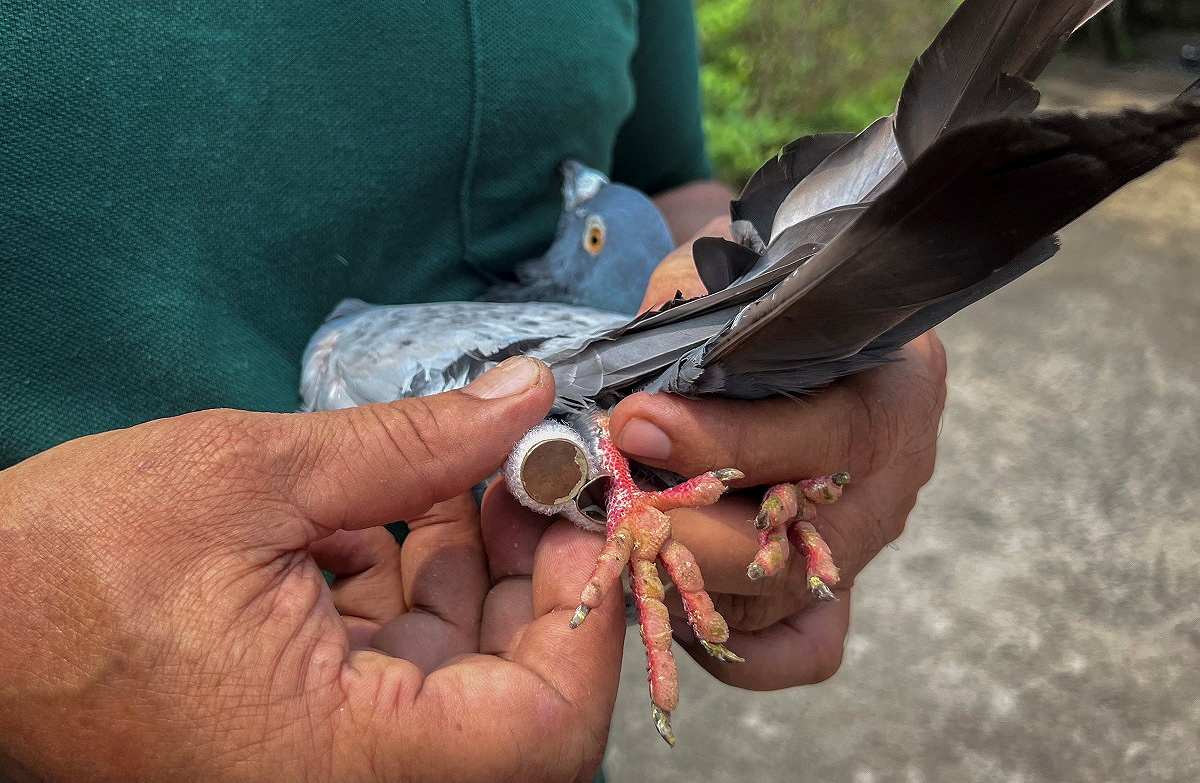 17:00 JST, July 13, 2023
CUTTACK, India (Reuters) — Even in today's world of instant messaging, video calls, the internet and mobile telephones, police in India's eastern state of Odisha are preserving a flock of carrier pigeons for use when disasters sever communication links.
Dating from the days of British colonial rule when police stations used the birds to communicate with each other, the state's carrier pigeon service employs more than 100 Belgian homing pigeons.
"We have kept the pigeons for their heritage value and to preserve them for future generations," said Satish Kumar Gajbhiye, an inspector-general of police in the district of Cuttack.
Police said the pigeons, which can fly at a speed of 55 kph, for up to 800 kilometers at a stretch, have proved a lifeline at least twice in the last four decades.
They played a vital role after communication lines went down in 1999, when a powerful cyclone hit coastal areas, as well as in 1982, during devastating floods in some parts of the state.
The pigeons usually carry messages written on lightweight onion paper, inserted into a capsule and then tied to a leg.
"We start training the birds at five to six weeks old, when they are placed in a crate and put in their shelter," said Parshuram Nanda, who looks after the birds.
As they get older, the pigeons are taken some distance away to be freed and fly back to the shelter by instinct.
"The distance is increased gradually, and within 10 days, they are able to return from about 30 kilometers," Nanda said.
Carrier pigeons took news of the conquest of Gaul to Rome, brought to England the news of Napoleon's defeat at Waterloo and were widely used to carry messages during the two world wars.
But the arrival of modern communications means the Indian pigeons today figure mostly in ceremonial roles during government functions for national holidays such as Independence Day and Republic Day, Gajbhiye said.
Studies show the pigeons can detect magnetic fields and zoom in on their destination from thousands of miles away, said historian Anil Dhir, who works with the police.
"Even in the unlikely event that every mode of communication breaks down tomorrow, the pigeons will never fail," he said.
Add TheJapanNews to your Google News feed.