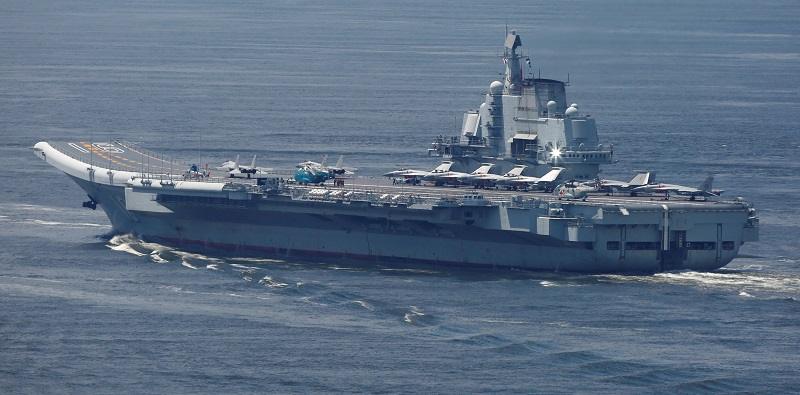 15:26 JST, April 6, 2021
BEIJING/TAIPEI — China's Navy announced on Monday that the aircraft carrier Liaoning has conducted a training exercise in waters near Taiwan.
On Monday, the Chinese military also flew 10 aircraft, including fighter jets, into the vicinity of Taiwan. It is possible that they were conducting military exercises in preparation for an incident over Taiwan.
By Sunday, the Liaoning had deployed to the western Pacific with five accompanying vessels, such as a Type 055 missile destroyer, one of the largest destroyers in Asia. They are believed to have conducted training exercises such as the take-off and landing of carrier-based fighters in an area east of Taiwan.
A spokesperson for the Chinese Navy claimed that the drills were in line with its annual plan and would lead to the enhancement of the nation's capability to protect its sovereignty and security. Details on the dates and content of the drills have not been disclosed.
According to Taiwan's defense ministry, a total of 10 Chinese military aircraft, including eight fighters and a Shaanxi Y-8 anti-submarine warfare plane, entered the air defense identification zone southwest of Taiwan on Monday, while the Y-8 flew further into airspace southeast of Taiwan.
Since late March, Chinese military aircraft have repeatedly flown into the western Pacific southeast of Taiwan.
Add TheJapanNews to your Google News feed.