The Sumo Scene / Foreign Wrestlers Starting to Dominate Amateur Ranks of Japan's National Sport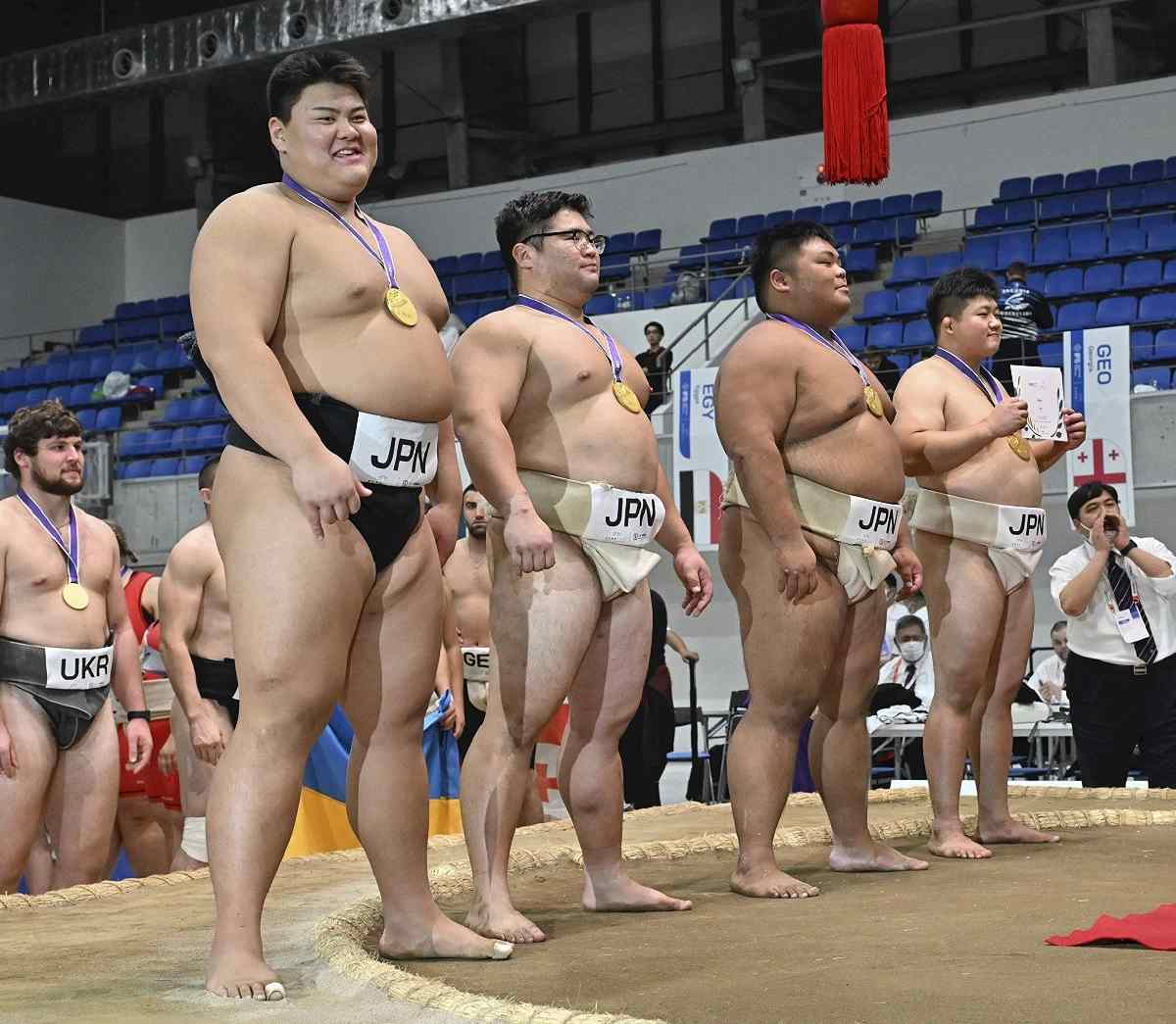 14:21 JST, November 1, 2023
Sumo is regarded as Japan's "national sport," but from the standpoint of a competitive endeavor, there are vast differences between the pro and amateur versions.
Needless to say, pro denotes "grand sumo" and the many elements of culture and tradition that it entails. Contrast that with the amateur game, which has future aspirations of being included in the Olympics and focuses on the competitive side as a pure sport.
Last month, the world championships amateurs was held for the first time in four years in Tachikawa, Tokyo. The tournament drew entries from 28 countries and regions.
For the men's and women's individual events, the competitors were divided into five weight classes, though there were no weight classes for the team events. The in-ring referee sported a white shirt and bow tie instead of formal kimono.
The biggest difference from the pro version was the presence of the women's category, as well as the fact that, depending on the country, some men wore cycling shorts beneath their mawashi belts as a way to conceal their bare bottoms.
More than 30 years have passed since the first world championships was staged, and the skill level of the foreign wrestlers has improved significantly. In countries where combat sports are prevalent such as Mongolia, Georgia, Estonia and Azerbaijan, many athletes gain exposure to several such activities at once, whether it be judo, wrestling or the like, and make use of their Herculean strength to execute thrilling throws and other techniques.
Guiding the Estonian team was former ozeki Baruto, while the Georgian contingent was helped by that country's former komusubi Kokkai. Incorporating the techniques of Japan's grand sumo, it made the wrestlers even stronger.
What really stood out at this year's tournament was the performance of the Ukrainian squad.
Ukraine excels in combat sports, and in addition to the fighter's natural size and power, they also drew attention for their tenaciousness at the edge of the ring and their determination to never give up the fight. The Ukrainian men and women walked away with a combined seven individual titles — host Japan had only one each.
In the team event, Japan saved some face by beating Ukraine in the men's final. But overall, the country where the sport originated was beaten at its own game.
Currently, the grand sumo world has a foreign-born yokozuna and two ozeki from overseas. The breakthrough in amateur sumo by foreign competitors blessed with physical abilities has been remarkable, too. It was a tournament in which foreign wrestlers showed anew how their power has spread around the world.
— Kamimura is a sumo expert.
Add TheJapanNews to your Google News feed.