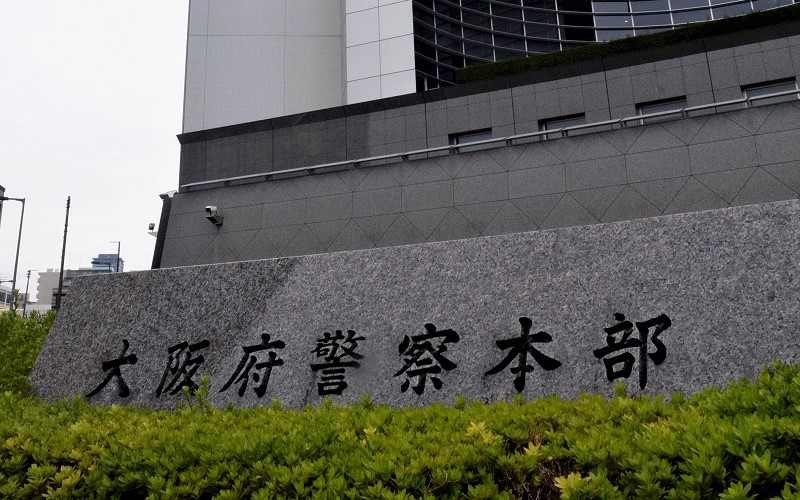 17:08 JST, July 19, 2023
OSAKA — The Osaka prefectural police arrested a 34-year-old woman on Tuesday on suspicion that she withheld meals from her 9-year-old daughter and caused the girl to be hospitalized with the aim of swindling mutual aid money.
The police arrested Kasumi Nawata, a part-time worker in Daito, Osaka Prefecture, on suspicion of fraud, alleging that she had withheld meals from her daughter, a third-grade elementary school student, causing the girl to suffer from ketonic hypoglycemia.
The daughter had been hospitalized 43 times since 2018, and Nawata received a total of about ¥5.7 million during the period as mutual aid payments and insurance benefits.
The police were investigating the case on suspicion that Nawata intentionally had not given her daughter enough food and repeatedly had her hospitalized with the aim of obtaining the money.
In cases of ketonic hypoglycemia, which can be caused by prolonged fasting, substances called ketone bodies reach elevated levels in the blood. Sufferers can develop such symptoms as cramps and vomiting. In serious cases, they can fall into impaired consciousness.
According to the police announcement, Nawata gave no meals to her daughter from Jan. 22 to 27. The daughter suffered from ketonic hypoglycemia and was hospitalized for six days. At the time, Nawata received ¥60,000 from a mutual aid organization as aid money for the hospitalization.
Nawata denied the police's allegation saying, "I did not intentionally make [my daughter] suffer from hypoglycemia."
From Jan. 19 to 21, before being hospitalized, the daughter is thought to have taken in a total of 700 calories of nutrition. Under the central government's guidelines, this figure accounts for only about 13% of the calories needed for three days by a child of the daughter's age.
It is thought that the girl ate a school lunch on Jan. 19, ate nothing on Jan. 20, and had only sweets on Jan. 21.
On Feb. 5, a nurse at the hospital where the daughter was being treated overheard the girl speaking with Nawata using a mobile phone's speaker function. Nawata is said to have intimidated the girl, telling her: "Don't eat anything. Keep lying down."
Hospital officials notified a child consultation center of the situation on Feb. 6.
On Feb. 9, the child consultation center placed the daughter under its protection on suspicion of neglect by the mother and notified the prefectural police.
The police said the girl's health condition has been improving.
The police suspect that Nawata spent the money she received from the mutual aid scheme for eating out and beauty salon treatments.
Add TheJapanNews to your Google News feed.