Woman, 90, Killed in incident thought linked to recent Kanto area robberies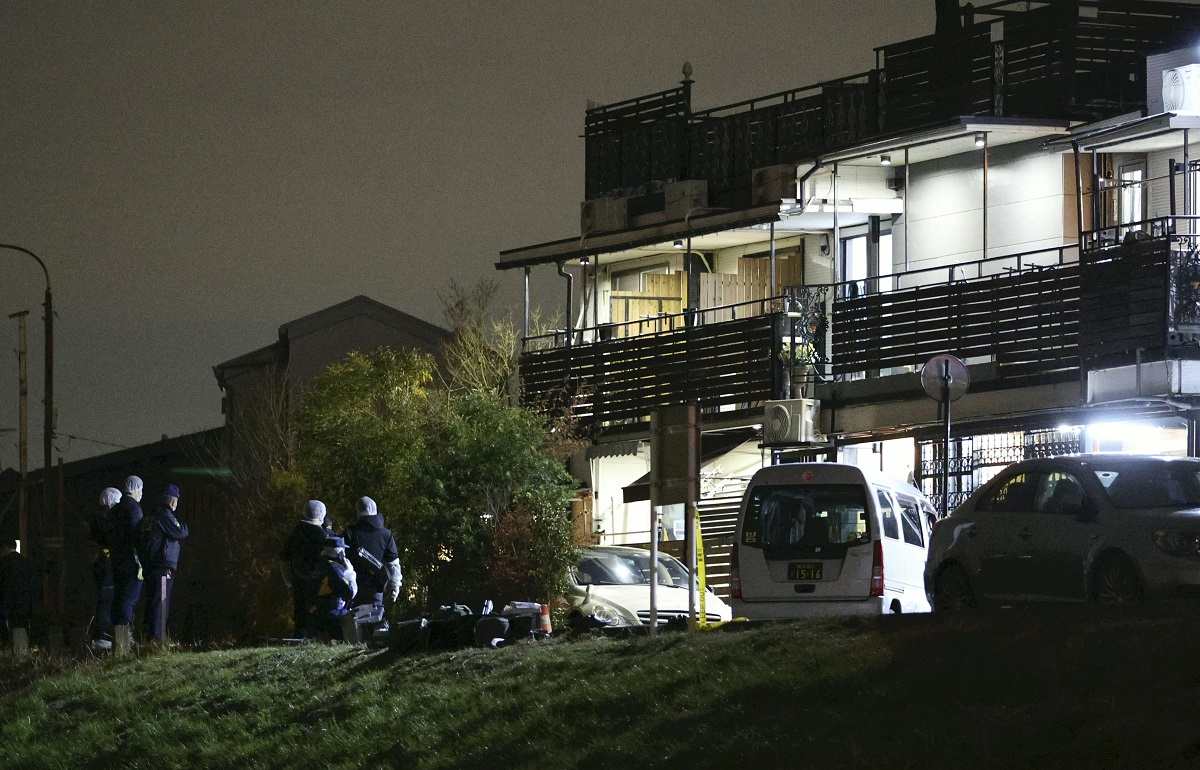 20:00 JST, January 20, 2023
A 90-year-old woman was found dead Thursday in her house in Komae, Tokyo, in a suspected robbery-homicide.
Police found data including the address of the victim, Kinuyo Oshio, on a smartphone seized in connection with a robbery case that took place in Chiba Prefecture last week.
A spate of similar incidents have been reported in the Kanto region this year. The Metropolitan Police Department suspects that the Komae case could be related to criminal activities carried out by a group.
According to police sources, on the night of Jan. 12, two men posing as customers entered a secondhand store in Oamishirasato, Chiba Prefecture, assaulted the store's manager, aged in his 70s, and left without taking anything. The following day, the Chiba prefectural police arrested a man in his 20s on suspicion of robbery resulting in bodily injury in connection with the incident. When police analyzed the man's smartphone data, they found Oshio's address.
Upon receiving this information from the prefectural police, the MPD dispatched officers to Oshio's house at around 5 p.m. Thursday, and found her lying in a basement hallway bleeding from the face with her wrists bound. The initial examination of her body recorded external face wounds and a broken left arm. The MPD has conducted a judicial autopsy to try to determine the cause of death.
When the police arrived, the front door was unlocked and drawers and shelves on the first floor and the basement showed signs of having been ransacked.
Oshio lived with her son, his wife and two grandchildren; the family members were not at home during the daytime. A neighbor reported seeing Oshio walking in front of her house at around 10:30 a.m., and the MPD believes the incident happened sometime after that.
Since the start of the year, there have been a total of seven robberies in Chiba, Ibaraki, Saitama, Kanagawa and Tochigi prefectures, in which several men broke into houses, tied up the residents and robbed them of money and goods.
Add TheJapanNews to your Google News feed.