As family woes mounted, isolated Yamagami was pushed to breaking point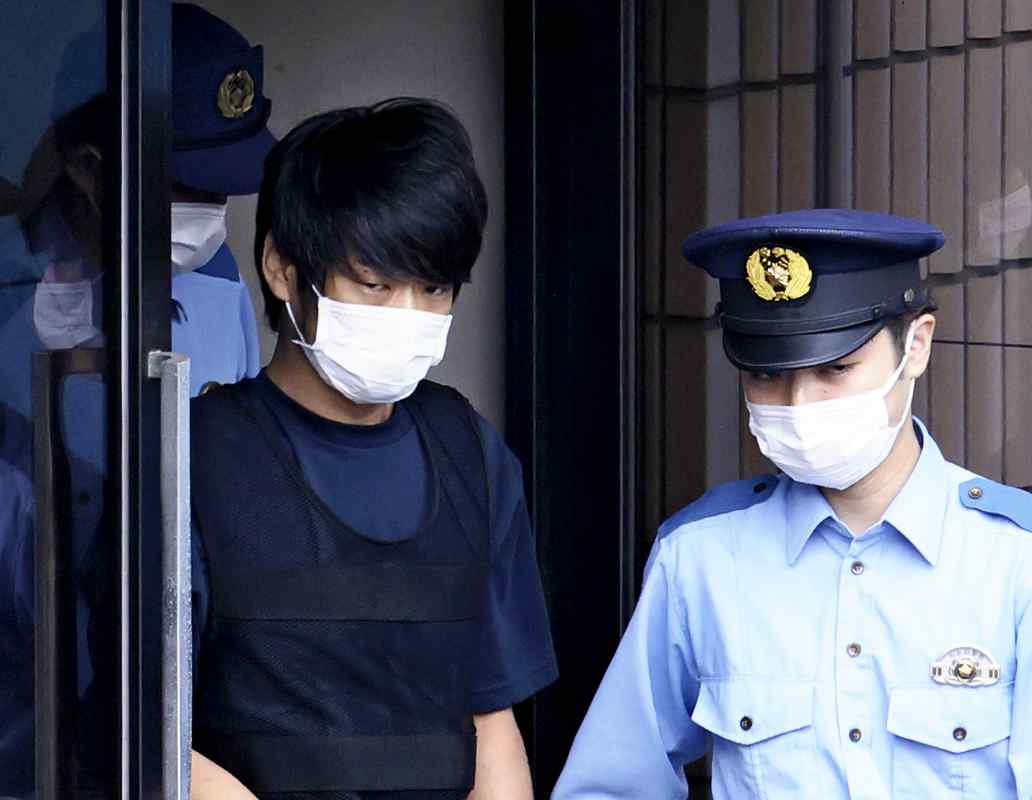 6:00 JST, July 16, 2022
The graduation album of a public high school in Nara Prefecture contains a photograph of a cheer-squad member supporting his team at the National Invitational High School Baseball Tournament held at Koshien Stadium in the spring of 1998. The stand was almost full that day as the cheering teenager waved his arm, a dignified expression on his face.
Twenty-four years after that photo was taken, the boy in the picture — Tetsuya Yamagami — stunned Japan when he fatally shot former Prime Minister Shinzo Abe. What happened during Yamagami's life to turn the young cheer-squad member into a killer?
Yamagami was born in September 1980, the son of a mother from a wealthy family and a father who graduated from a famous national university and worked in the construction industry. Yamagami's early years were spent in Higashiosaka, Osaka Prefecture. But after his father committed suicide, Yamagami and his mother, older brother and younger sister moved to Nara to live with his maternal grandfather.
Yamagami's mother started a job looking after the accounts of the family's construction company, but she never fully got over her husband's death and had little interaction with her neighbors. Yamagami was affectionately nicknamed "Tetchan" by his grandfather, and he reportedly often invited friends over to play video games. He joined the basketball club while in junior high school and was later admitted to one of the most reputable public high schools in Nara Prefecture.
A high school classmate of Yamagami said he did not speak much in class, but she clearly recalled him bellowing out chants in the stand at Koshien.
"Everyone fondly called him 'squad leader,'" said the woman, 42. "I simply can't connect that person with the image of the man who did this horrible thing."
However, something was eating away at Yamagami, a problem he did not reveal to his friends. Yamagami's mother had joined the Family Federation for World Peace and Unification, a religious group better known as the Unification Church.
Established in South Korea in 1954, the Unification Church had been an object of public concern in Japan since the 1980s because the group urged followers to make hefty donations and used a "spiritual-pressure" sales method to cajole them into buying expensive items such as pots and personal seals.
Yamagami's mother is thought to have joined the church around 1998, when Yamagami was in his final year of high school. Some acquaintances have stated that charms bearing words of religious significance were already being displayed inside the family's home when Yamagami was attending junior high school.
Yamagami's mother made multiple donations to the religious organization. In 1999, she sold land and the house she inherited following the death of her father the previous year, and the family moved into a rental home. The mother's debts piled up and, in 2002, she was declared insolvent.
Despite this, Yamagami's mother's devotion to the church never wavered. She likely donated a total of ¥100 million to the group.
Unlike most of his classmates, Yamagami did not go on to university. Instead, he joined the Maritime Self-Defense Force as a fixed-term member in August 2002. However, he became emotionally unstable and even attempted suicide.
"His mother's religious activities probably were the reason for that," a source close to the family told The Yomiuri Shimbun.
After leaving the MSDF in 2005, he returned to live with his mother, but she was having trouble making ends meet and fell behind in her rent payments. Yamagami started working part-time and studied to acquire various qualifications, including as a real estate agent. But in 2015, his older brother, whom he had adored since he was a child, took his own life.
A source close to the family said Yamagami wept at his brother's funeral, which was held at their home. The source recalled seeing Yamagami call out to his brother's body: "Why did you have to die? You fool! If you'd stayed alive, you could've gotten through this!" Yamagami's brother, who was one year older than him, had suffered from a serious disease since he was young.
The source said he had not heard from Yamagami since the day of the funeral.
After his brother died, Yamagami flitted between jobs as a temporary worker. He had worked as a forklift driver at a factory in Kyoto Prefecture since October 2020. However, he rarely talked to his coworkers. After a superior once gave him instructions, Yamagami fired back, "If you say that, you should do it yourself." Yamagami found himself increasingly isolated at his workplace and ate meals alone in his car.
In April this year, Yamagami told his workplace that his heart "hurt." He stopped going to work and told the firm that he was planning to resign the following month, citing poor health. It is believed that by this time Yamagami had already finished making a gun at home.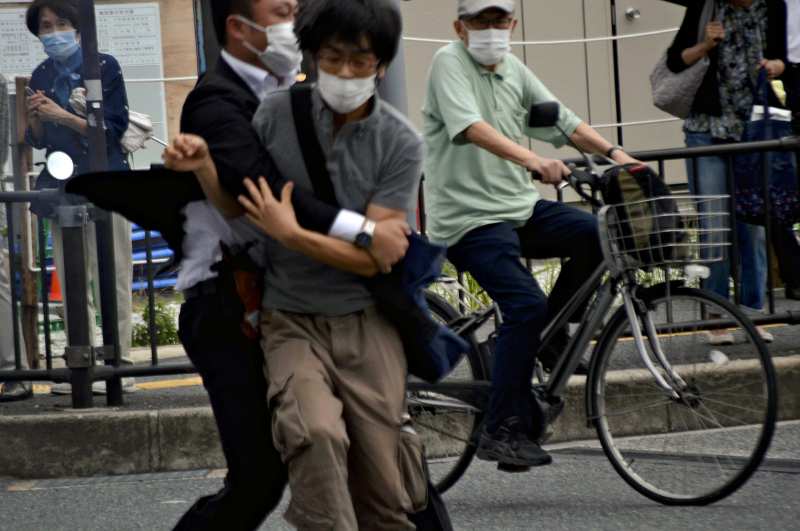 On July 8, soon after Abe started giving a speech during an election campaign event near Yamato-Saidaiji Station in Nara, Yamagami slowly approached the former prime minister from behind and fired his gun twice.
After being arrested, Yamagami mentioned his bitter resentment of the Unification Church. "My mother joined that group and it screwed up my family life," he reportedly said. Notebooks found in his home also contained messages spelling out the grudge he bore against the group.
Yamagami has been responding to questions from investigators in a detached manner and he reportedly has not uttered a single word of apology or remorse.
Add TheJapanNews to your Google News feed.