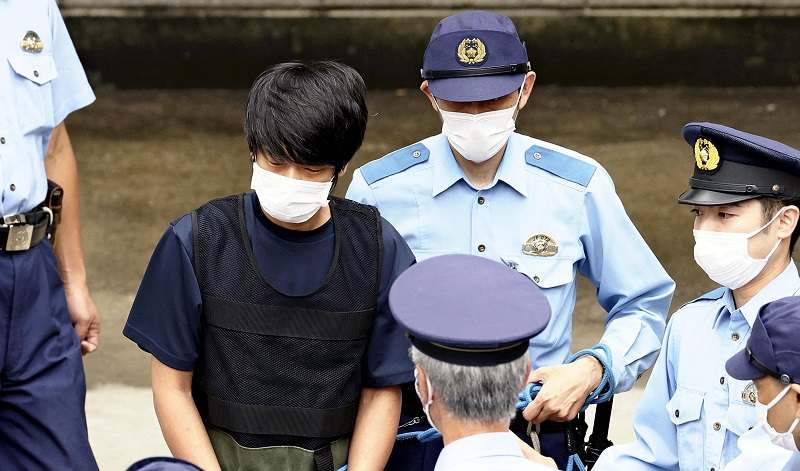 16:29 JST, July 14, 2022
The mother of the man accused of fatally shooting former Prime Minister Shinzo Abe has apologized to police, investigative sources told The Yomiuri Shimbun.
"I am sorry that my son caused the terrible incident," the mother of 41-year-old suspect Tetsuya Yamagami was quoted as telling the Nara prefectural police and others.
She is believed to have donated a total of ¥100 million to the religious group Family Federation for World Peace and Unification and is currently being questioned by the police and other authorities about the details.
According to sources, she has not made comments critical of the group, widely known as the Unification Church, during questioning.
The suspect has told the police that his mother donated large sums to the group and was subsequently declared bankrupt.
According to the sources, he said, "My family life was messed up, so I believed I had to make sure I punished the group."
He told the police that he initially wanted to target the group's leader but did not have an opportunity to get close enough to stage an attack.
Yamagami also told the police he "believed Abe had ties to the religious group."
Yamagami's mother joined the religious group around 1998 and soon after sold land she had inherited and the family house in Nara. She continued making donations to the group even after she had been declared bankrupt in 2002.
According to the investigative sources, the mother has been staying with relatives outside the prefecture since the attack.
Add TheJapanNews to your Google News feed.