Man arrested after taking hostage in Saitama internet cafe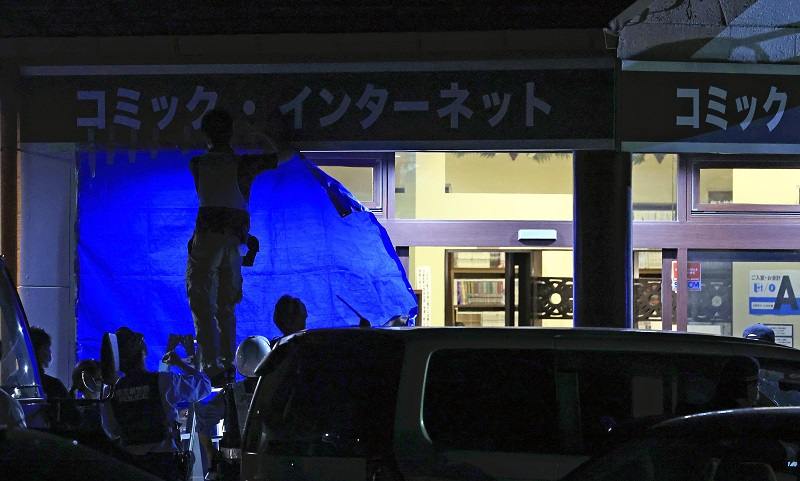 17:29 JST, June 22, 2022
KAWAGOE, Saitama (Jiji Press) — Police arrested a man in the small hours of Wednesday after he took a woman hostage for hours at an internet cafe in Kawagoe, Saitama Prefecture.
The hostage, a 22-year-old female worker at the Kaikatsu Club cafe, was put under police protection. She has injuries but is not in a life-threatening condition.
Shortly after 10 p.m. Tuesday, a cafe employee made an emergency call saying that a female worker has not returned after being in a private room with a customer.
According to the Saitama prefectural police, the man caught red-handed on suspicion of unlawful capture and confinement was Koji Nagakubo, 42, whose address and occupation are unknown.
Admitting the allegations, he told investigators, "I'm fed up with my life."
Nagakubo entered the cafe after presenting a membership card Wednesday morning.
Around 9:55 p.m. the same day, Nagakubo went into a room where the female worker was cleaning and shut himself in with her. The room was next to his own.
He carried what appeared to be a utility knife.
The room where he holed up has a lock, and the inside cannot be viewed from outside. After trying to persuade Nagakubo to release the hostage via the intercom, police officers burst into the room at 3:17 a.m. Wednesday.
At that time, another employee and about 20 customers were in the cafe. All of them have been safely evacuated.
The cafe is about 1 kilometer west of JR Kawagoe Station. During the incident, a tense atmosphere filled the area, which has houses and restaurants.