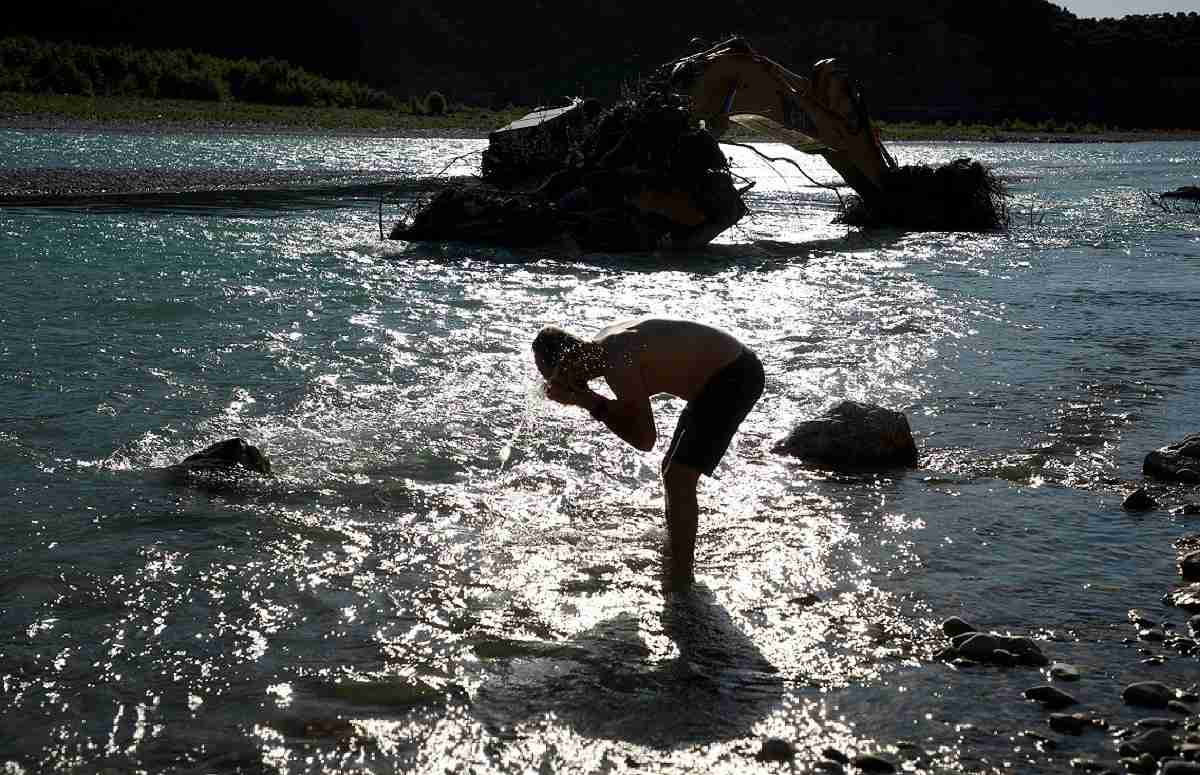 16:39 JST, March 23, 2023
TIRANA (Reuters) — Albania's government has designated the Vjosa River in the southern part of the country as a national park, marking a victory for environmentalists who have been fighting for years against plans for hydropower plants along the waterway.
Environmentalists and scientists have dubbed the Vjosa the last "wild" river in Europe, as it flows uninterrupted for 270 kilometers from Greece across southern Albania to the Adriatic Sea, without any dams or power stations.
They said the river is home to around 1,000 species, including the critically endangered European eel and endangered endemic plant species. Declaring Vjosa and its tributaries a national park will prevent building projects.
Albanian Prime Minister Edi Rama said there will be an initial budget of $80 million to build new factories to stop wastewater from reaching the river.
"Today we are protecting forever the last wild river of Europe," Rama said during a signing ceremony in the southern city of Tepelena, some 215 kilometers from the capital Tirana.
"Let's not forget that this park will have 12,700 hectares of land and it is giant park that crosses the entire body of the country."
Albania generates almost all of its electricity from hydropower and had been planning to build 30 hydropower plants along the river to meet increasing demand for power.
"This is an historic moment for Vjosa …Vjosa will finally flow freely forever," EcoAlbania the frontrunner NGO in the 10-year battle to save the river said on its Facebook page.
Add TheJapanNews to your Google News feed.