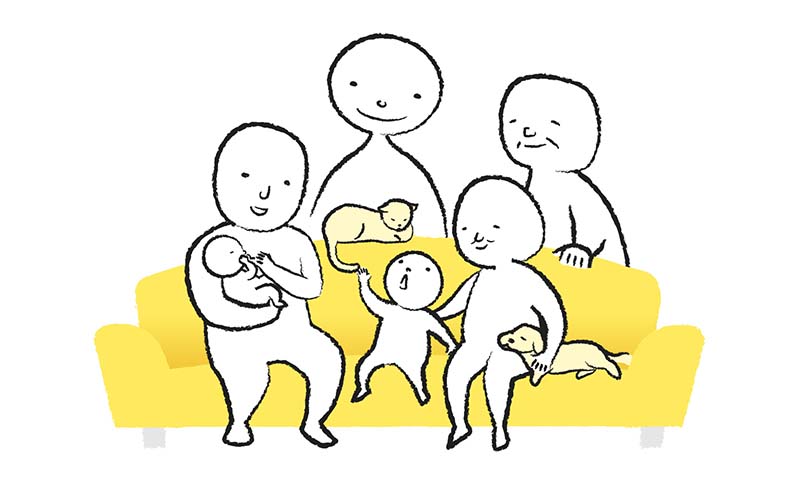 11:14 JST, September 17, 2021
Dear Troubleshooter:
I'm a man in my 50s who works for a company and I'm living with the pain of remorse.
From the time my daughter, who's now in her early 20s, was a baby, she was a daddy's girl. However, five years ago, her mother and I got a divorce because I had an affair.
After my family found out, I tried to get things back on track, but then my wife wound up having an affair. It seems it was with someone she'd met after my affair had come to light, so my daughter told me, "It's your fault that mom is the way she is." She left home with my wife.
I was in charge of paying my daughter's tuition fees and we have eaten together twice since I made payments. Since then, she hasn't said anything about wanting to see me. Because I feel bad for what I've done, I haven't told her that I want to see her, either.
There's also a new person in my life, as I got remarried two years ago. In those two years, my daughter and I were not in contact with each other. Even so, when I noticed that she'd sent me a picture of a baby, I contacted her. She told me that she had gotten married and had a child. I was reduced to tears.
I feel terrible about her going through both of her parents having affairs while still in her adolescence. I want nothing more than to go back to when she was just a baby and do things differently.
—Y, Hokkaido
Dear Mr. Y:
Hmm … You've gone all this time without understanding your daughter's feelings. What stands out to me is that you are only just now thinking about how she might have felt during her adolescence, realizing what you did was wrong, are reflecting on it and feel as though your heart is breaking.
I think what you should do now is respect the distance between you two and continue to make your homes separately. Even in this scenario, it goes without saying that you should treasure your current wife.
Even so, it seems your daughter was raised to be a very considerate and kind person. That fact alone was enough to move even me to tears. I also understand your fervent wish to be on better terms with her.
Even if that is the case, I believe that you must not force your current feelings onto her.
You wrote, for example, "I want nothing more than to go back to when she was just a baby and do things differently." But you must take care to avoid interfering with your grandchild's growth or trying to do the things you couldn't do for your daughter with your grandchild.
I think enjoying separately your own happiness in your own places is the appropriate conclusion. Please watch over them from afar.
—Soichiro Nomura, psychiatrist
Add TheJapanNews to your Google News feed.