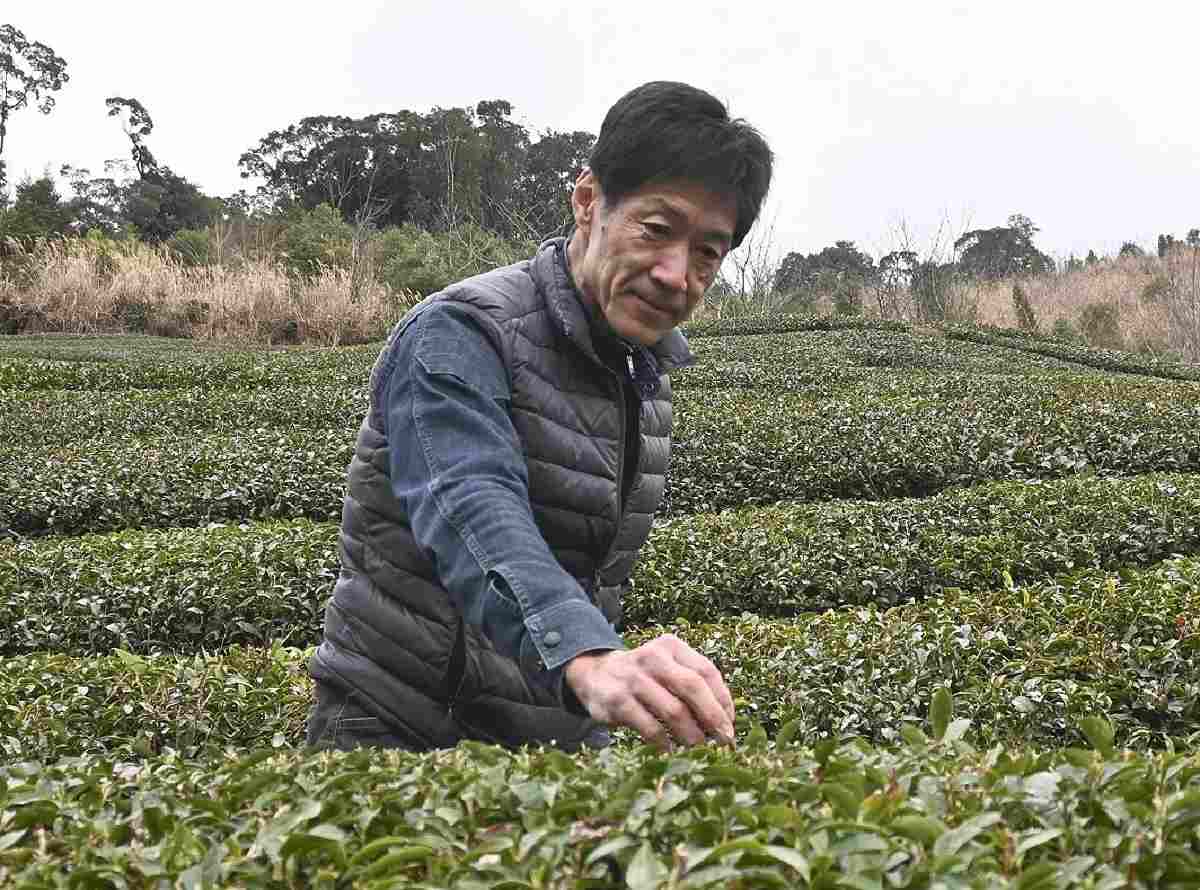 13:06 JST, April 4, 2023
Green tea consumption in Japan is on the decline, but producers have managed to stay in the black by making the switch to black tea.
The number of black tea producers in Japan has doubled in the past decade and the Kyushu region is home to many of them. The tea grown in the region has improved in quality and some were highly praised at a recent competition abroad.
Learning something new
In late February, Kajihara Tea Garden representative Toshihiro Kajihara stood in a field checking the growth of neatly pruned Japanese black tea leaves in Ashikita, Kumamoto Prefecture, where his company is based.
Although they are made using the same leaves, black tea is made through a fermentation process while green tea is not.
"The fragrance and taste of the tea are dependent upon the drying and fermentation of the leaves," Kajihara said.
The plants grow in organic fertilizer, and the leaves are picked in spring and shipped out.
Kajihara is a third-generation tea farmer who entered the business in 1980 after graduating from an agricultural college. The green tea from his field grew at 300 meters above sea level and was popular for its rich flavor.
However, in the 1990s, when Western food culture started to spread and green tea drinks started being sold in plastic bottles, his business was affected as sales for loose-leaf tea declined.
So, around 2010, Kajihara began producing Japanese black tea as a way to get his business to flourish again.
He gained knowledge, such as adjusting drying times depending on the temperature and humidity, while visiting various producers of black tea in China and Taiwan.
The amount of Japanese black tea his company produces increases annually. Currently, his field produces 300 to 400 kilograms of five kinds of tea leaves every year, including loose-leaf tea and tea for tea bags.
In autumn 2022, one of Kajihara's teas won a top honor at a competition held by a British organization, which gives certifications to those who have acquired knowledge and skills related to tea, for striking a balance between its flowery aroma and full-bodied taste. It beat out about 300 entries from India, Sri Lanka and elsewhere.
"This was a good opportunity to have Japanese black tea known to the world," Kajihara said. "I want to keep making teas that people in Japan and overseas can enjoy."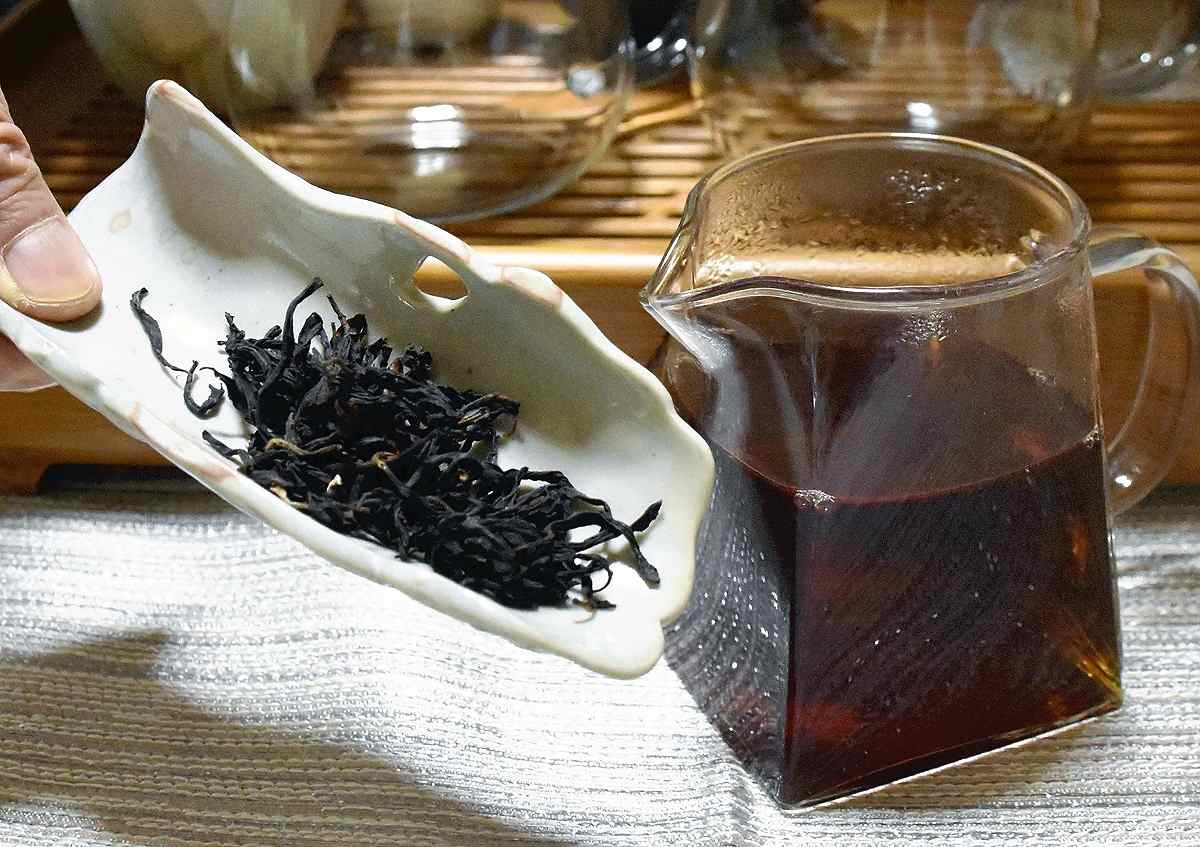 Kyushu tea
According to an Internal Affairs and Communications Ministry survey, the amount a household with two or more people spent on loose-leaf green tea in 2021 was ¥3,530, down about 20% compared to a decade before. However, the amount that was spent on loose-leaf black tea was ¥826, up about 10% compared to five years earlier.
According to another survey conducted by the organizing committee of a national summit of Japanese black tea producers and enthusiasts, as of October 2022, there were 897 tea producers making Japanese black tea, an increase of about 500 from 2012.
By prefecture, Shizuoka has the larger number of producers at 204. Many producers in the Kyushu region also grow Japanese black tea, with 81 in Kagoshima, 51 in Kumamoto, 37 in Miyazaki and 35 in Fukuoka.
The summit, which first took place in 2002, has been held nearly every year in various locations, such as famous tea production areas in the Kyushu region, including Yame, Fukuoka Prefecture, and Ureshino, Saga Prefecture. The most recent summit was held in Minami-Kyushu, Kagoshima Prefecture, in November.
"Many young farmers started growing Japanese black tea," said Kazuki Fujiwara, 68, a member of the organizing committee. "Efforts are being made to sell Japanese black tea not only at events and michi-no-eki rest areas but also online. Many farmers have regular customers nationwide."
A 58-year-old woman from Minamata, Kumamoto Prefecture, has been drinking Japanese black tea for five years.
"Compared to products from other countries, Japanese black tea is less bitter and easier to drink," she said. "Every time I make tea, I enjoy waiting while the tea is being brewed and taking in its fragrance. Those few minutes are really precious because I can tune out the busy world and just relax."
Fujiwara said: "I want to further promote Japanese black tea in Japan. Some tea producers in Japan are starting to export their tea, so I hope that will spread Japan's black tea culture abroad."
Add TheJapanNews to your Google News feed.