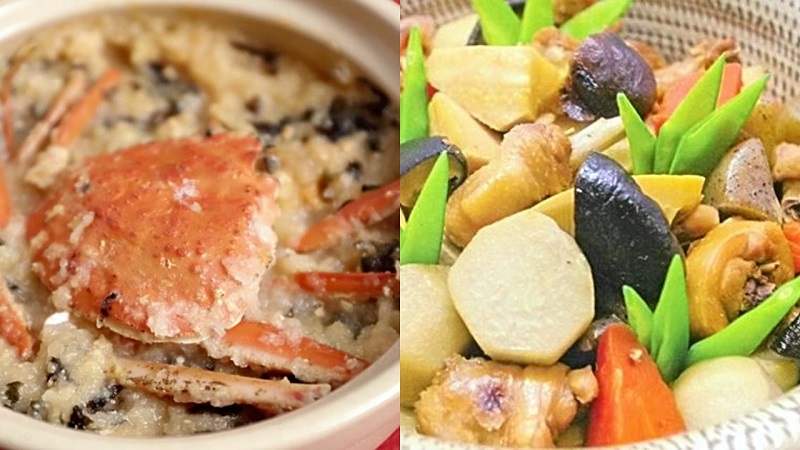 15:52 JST, June 21, 2022
Cooking experts and government officials are encouraging people to eat washoku Japanese cuisine more often. Washoku was registered as an intangible cultural heritage by UNESCO in 2013. Although washoku dishes have enjoyed increased name recognition abroad, Japanese people tend not to cook them because they are perceived as being difficult to make.
The Agriculture, Forestry and Fisheries Ministry has made various efforts, such as building a database of local specialty cuisines, to pass washoku on to future generations as dietary culture.
Cooking tips
Cooking instructor Shinpei Kurihara asked people via Instagram and Twitter last autumn about their difficulties cooking at home. He received responses such as "The tempura is too soggy" and "My chawanmushi [savory steamed egg custard] is not smooth."
Kurihara received about 900 messages, many of which were about cooking washoku dishes. A sizeable number were about kakiage (tempura using small pieces of food as ingredients), fish cooked with soy sauce, and nikujaga simmered meat and potatoes.
In 2020, the agriculture ministry conducted a survey on 2,000 people about their image of washoku. A total of 21.4% replied that cooking washoku is difficult. That figure was 4.4 percentage points higher than in the ministry's 2015 survey. Only 27.9% of respondents knew about the registration of washoku as UNESCO intangible cultural heritage, a decrease of 25.2 percentage points.
Kurihara provides tips via a video-sharing website about deep-frying tempura and cooking chawanmushi using a microwave.
"Precious dietary cultures and skills will be forgotten if people don't cook washoku," Kurihara said. "To get people into the kitchen more often, I try to create quick and easy recipes."
Government support
The agriculture ministry has collected recipes of traditional washoku dishes since fiscal 2019. In March, the ministry compiled them in a database named Our Regional Cuisines and publicizes them via its website.
The cuisines were selected by cooking experts from all 47 prefectures based on criteria such as "using ingredients available in the local community" and "dishes cooked in households and local regions whose recipes have been passed down for generations."
The database has 1,365 recipes, including those for Miyagi Prefecture's hokkimeshi Sakhalin surf clam and rice cooked in a soy sauce-based soup, and Hyogo Prefecture's ikanago no kugini, a dish of young sand lance fish cooked in a sweet and salty sauce.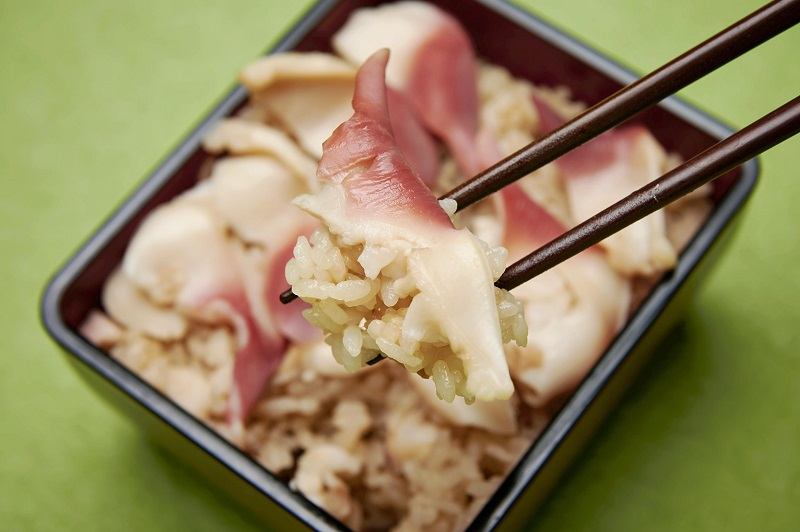 Video clips showing cooking methods are available for 161 dishes. Dishes can be searched using key words such as "rice dishes" and "fish dishes," as well as by the season.
The database also describes the history of the cuisines and the background about how they took root in local communities.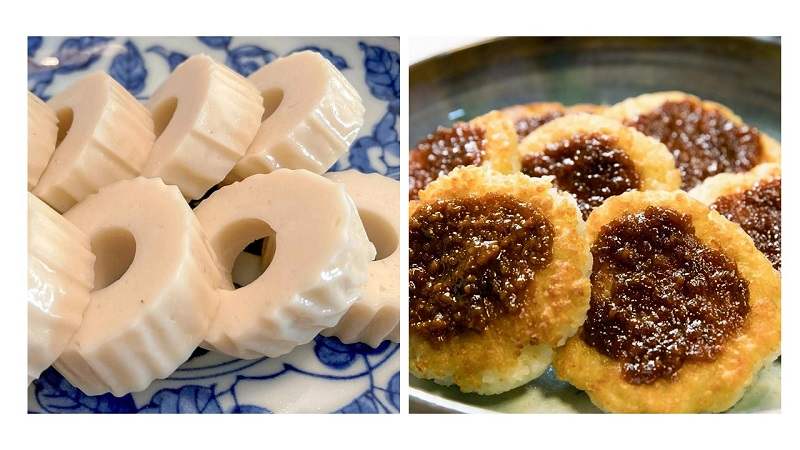 Tasty schoolwork
The government compiles every five years a basic plan to promote food education and encourages schools to incorporate local specialty cuisines in school lunches. Recently, more schools have introduced local specialties in lunch menus.
At Kamakura Elementary School, affiliated with Yokohama National University's College of Education in Kamakura, Kanagawa Prefecture, 35 fourth graders learned about washoku in December.
The students learned about such things as seasonal ingredients and how to cook with dashi teeming with umami. They also learned that the birthplace of a soup called kenchin-jiru is believed to be Kenchoji temple, located near the school, and that the soup was originally a Buddhist vegetarian dish made with vegetable scraps. Later, they ate the soup.
"The students learned that washoku is a sustainable dietary culture that involves little waste, and they now think about food more carefully," said Naoko Okudaira, a teacher at the school who is in charge of the program.
"As the meals Japanese people eat have diversified, washoku's presence has decreased. Teaching about it in schools is important as a means to pass down the culture to future generations," said Mika Tsuyukubo, an associate professor at Toyo University and an expert on cooking studies. "I want to teach people that not only the dishes, but also everyday dietary habits, such as using chopsticks, are also part of the culture."
Add TheJapanNews to your Google News feed.