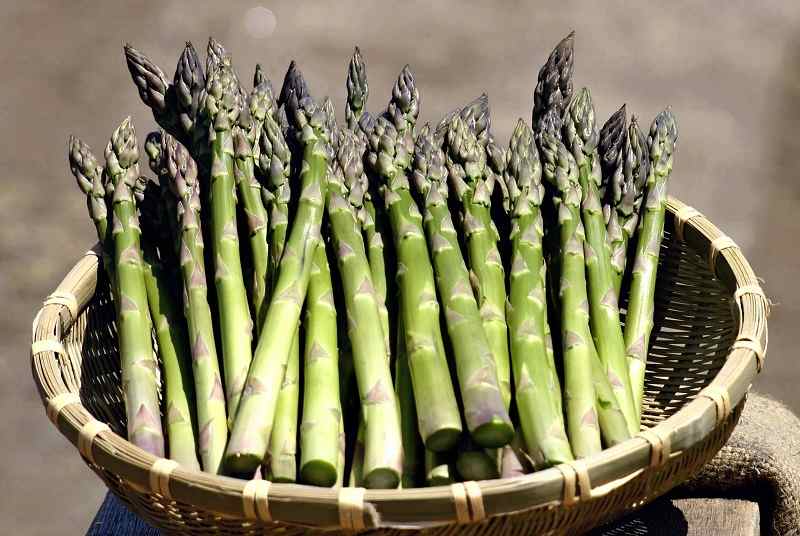 18:42 JST, April 6, 2021
Farmers have hatched a plan to save the Lasnoble, a rare species of asparagus that is at risk of disappearing from the fields of Biei, Hokkaido, the only place where the cultivar is grown on Japanese soil.
Created in the Netherlands, the Lasnoble quickly took to the cool climate in Biei when it was first transplanted around 1990. Although the town currently produces nearly 100 tons of the super soft and sweet species each year, its tips are easily damaged, so you are not likely to find any lined up alongside the other pristine produce at your neighborhood supermarket. Instead, most of the crop is sold as a novelty by JA Biei, the local branch of the Japan Agricultural cooperative. Sales spiked two years ago, it said, after an appearance on a TV show created an asparagus boom.
The town had grown their Lasnoble from crossbred, hybrid seeds, imported from the Netherlands. But in 2005, its supplier stopped selling the seeds, and the town's stock has dried up. It takes about three years for the asparagus to take root, at which point spears can be harvested perennially, though its productive lifespan is only around a decade or so.
Last year, JA Biei and the town government partnered with the Biological R&D division of Kinjirushi Co., a wasabi purveyor in Abashiri, Hokkaido, and began cultivating seedlings using cells culled from Lasnoble stalks and scales. By autumn, they had successfully planted several dozen seedlings.
The local government has earmarked about ¥9 million of its initial budget plan for fiscal 2021 for the "Lasnoble Seedling Revival Project." About 2,000 plants propagated from the seedlings will be planted in the fields around May or June, though the team will have to wait a few years for the first taste test.
"We hope to promote the project and make the Lasnoble brand synonymous with our town," an official said.
Add TheJapanNews to your Google News feed.