Revisiting 'Harukor,' a manga gem about the Ainu created nearly 30 years ago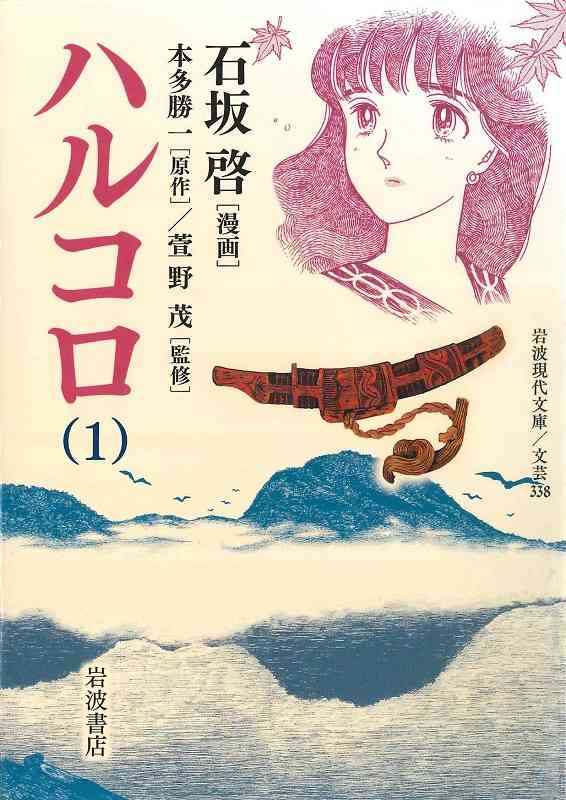 10:30 JST, July 16, 2021
Upopoy, a comprehensive facility on the Ainu culture that includes the National Ainu Museum, opened in July 2020 in the town of Shiraoi in Hokkaido. It reflects a recently heightened interest in properly understanding the culture of the Ainu, the indigenous people of Hokkaido. I guess everyone will agree that this fascination is thanks in part to the hit manga "Golden Kamuy" by Satoru Noda, which is a story involving Ainu people.
Still, various manga about the Ainu people have been around for at least 60 years. One author to take up this subject early is Yoshiharu Tsuge with his epic manga on the Ainu, "Iomante no Otome" (The maiden of the bear festival), which was published in 1956.
The 1950s saw a cultural tide of what one may call the first Ainu boom, evidenced in both literature and film. Osamu Tezuka also drew an adventure manga "Brave Dan" (1962), in which the protagonist is an Ainu boy. In his manga "Shumari" (1974), Tezuka attempted to draw a realistic history of the Ainu people during the Meiji period (1868-1912), but he was met with difficulty in collecting information and had to change his concept drastically. At that time, Ainu matters were still too delicate a subject to be turned into entertainment.
The success of "Golden Kamuy" has to do, of course, with the change in times and generation, but a major part of it was realized by the mangaka's empirical and positive attitude in trying to describe the Ainu culture as it is, rather than overlaying it with a stereotypical romanticism in which the Ainu are regarded as a dying race.
For the same reasons, the reprinting of "Harukor" has a special meaning and value. Its two volumes were first printed in 1992 and 1993, but for a long time they were extremely difficult to get a hold of, even at secondhand bookstores, and were considered a "phantom of empirical Ainu manga."
The story is set in an Ainu village in the olden days before they came into contact with the Wajin, or non-Ainu Japanese. It is a drama of young love and everyday life centered around four young people — maiden Harukor and her childhood friend Umakaste, and young men Unayanke and Pekennouk. Unayanke and his father were enslaved, and Pekennouk is the son of their master. It could be called an Ainu version of a girls' manga.
What is striking about this manga is that it candidly describes the Ainu world with all its own discrimination, contradictions and struggles, and shows that there were people who suffered under the weight of all this. It makes the readers realize that the Ainu and non-Ainu are both regular people who lead ordinary lives, and probably, even now, there is no other manga that expresses this better.
The accuracy of the depictions of Ainu myths and seasonal events and customs that appear in the manga are also guaranteed to be authentic. "Harukor" is based on "Ainu Minzoku" (The Ainu people), a nonfiction book by journalist Katsuichi Honda. Ishizaka also received advice directly from the late Shigeru Kayano, well known as the first Ainu to become a Diet member. No other manga has had that much detailed input.
Ishizaka was formerly Tezuka's assistant — the disciple succeeded in what the master could not complete. Ishizaka says that her understanding of the Ainu people was just about the same as the average understanding of young people at the time, so her efforts must have been enormous. How she describes the Ainu has not faded even when compared to "Golden Kamuy." As a pioneering work, now is the time for it to receive proper reassessment.
— By Kanta Ishida, Yomiuri Shimbun Senior Writer
Add TheJapanNews to your Google News feed.