French Author: Reading Helps Us Understand People Different from Ourselves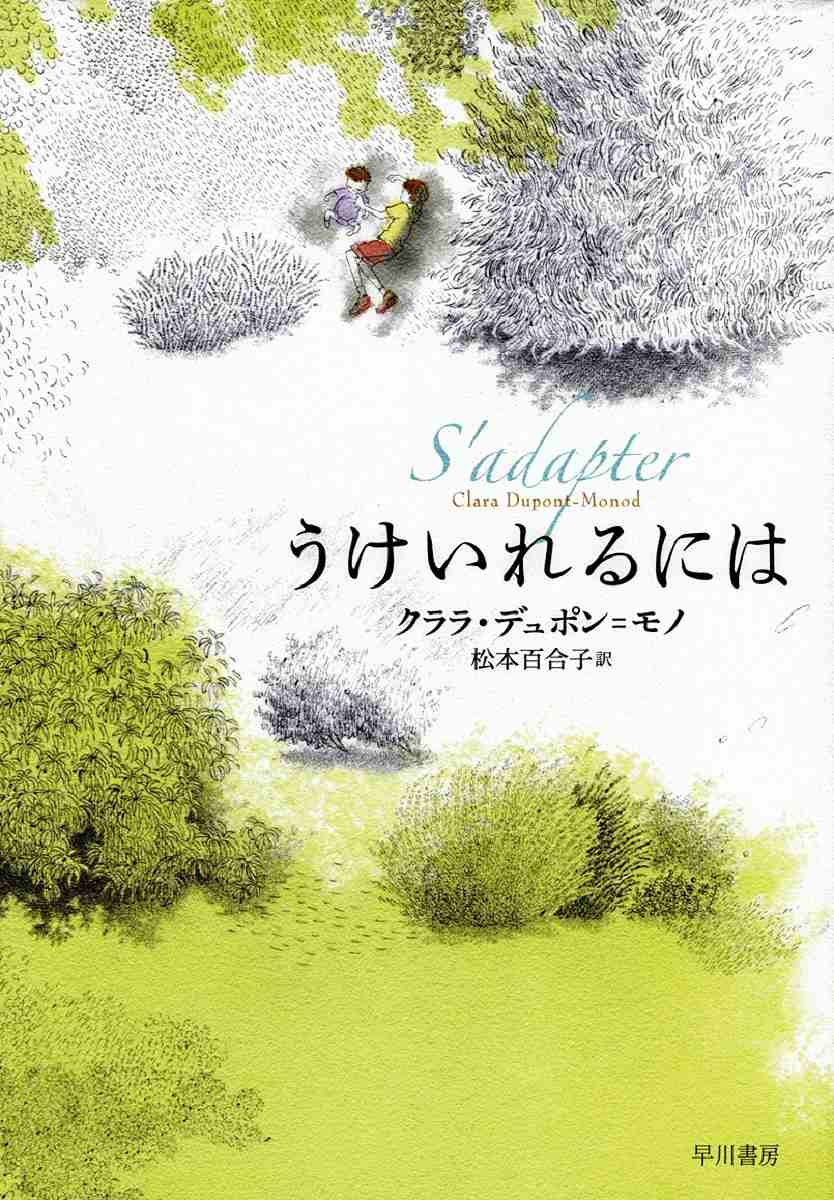 15:00 JST, May 11, 2023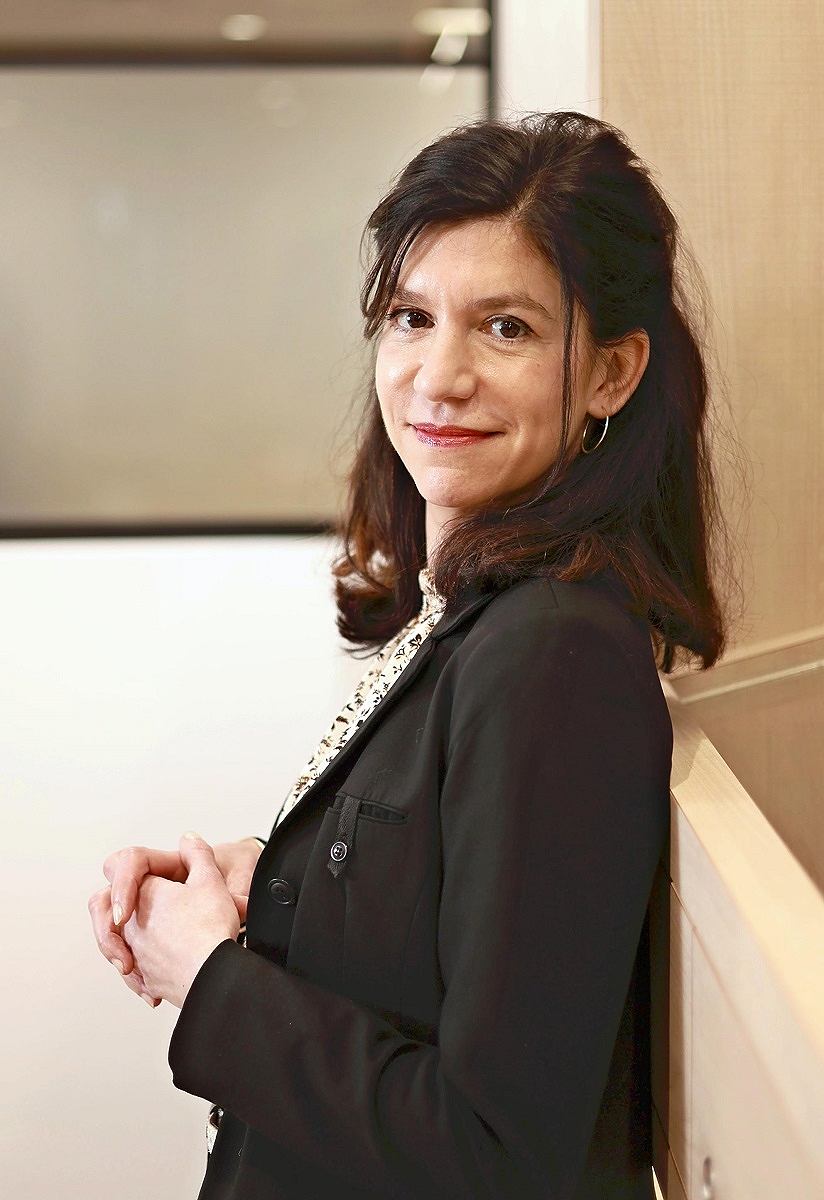 Clara Dupont-Monod, who won the first Choix Goncourt du Japon prize with her novel "S'adapter," spoke to The Yomiuri Shimbun recently about her book, the story of a boy with a disability and how his siblings open their hearts to the realities of the world.
The French author visited Japan in March, in tandem with the publication of the Japanese version of her novel, titled "Ukeireruni wa." The book was translated by Yuriko Matsumoto and published by Hayakawa Publishing Corp.
The Choix Goncourt du Japon prize is selected by students in Japan who are learning French. Commissioned by the Academie Goncourt in France, it is jointly organized by the Comite directeur pour le Goncourt japonais and Institut francais du Japon.
Dupont-Monod's story centers on a boy born as the third of three siblings. With brown hair, big eyes and chubby pale cheeks, he is welcomed by all. But his family begins to worry, as he is unusually quiet except when he cries.
"I had a younger brother who was different from the 'norm.' I wanted to write about something that in fact brought me rich experiences, not sad memories," Dupont-Monod said.
After the boy is found to have a disability, his older brother stays by his side all the time to take care of him. Feeling like her older brother has been taken away, the daughter of the family develops a grudge against the younger boy.
Dupont-Monod said she was interested in how siblings can view things differently. She carefully describes this emotional conflict in the book, and provides a beautiful depiction of the mountains and nature around their home.
The frail younger brother eventually dies, after which another boy is born. A new story about the family unfolds.
"In the book, even after his brother's death, the eldest son refuses to forget him because he believes that remembering both sorrow and joy is the way to adapt to the present," the author said. "My own brother, who was 10 years younger than me, died when I was 20. He never judged me as good or bad. I felt a special connection to him, a being who held no ill will."
Dupont-Monod said she "can't help but write novels. Just like you'd get up for a drink when you feel thirsty while sleeping in bed, even if it feels like a chore."
She studied old French at university. When she writes a novel, she sometimes reads "Tristan and Isolde," a love story that takes place during medieval times, to stimulate her imagination. Her distant relatives include Jacques Monod, a winner of the Nobel Prize in Physiology or Medicine, and film director Jean-Luc Godard.
"The most civilized things human beings can do are cooking and reading. Reading helps us learn to understand others who are different from ourselves. Japanese readers have embraced this family story," the author said.
Students chose winner
The Prix Goncourt is one of the most prestigious literary awards in France, and the Prix Goncourt des lyceens is held in conjunction with it. The latter prize is chosen by high school students based on works nominated for the Prix Goncourt, and is said to help children become familiar with books. The award is also believed to help people discover fresh works.
The Choix Goncourt du Japon is a Japanese version of the Prix Goncourt des lyceens. The project to select the Japanese award was started in 2021 with the aim of familiarizing the younger generations in Japan with contemporary French literature.
About 90 high school, university, graduate and other students took part in choosing the winner of the second Choix Goncourt du Japon award. With the help of detailed summaries of books prepared by teachers, they held online and offline sessions in which they read nominated works in their original texts to determine the winner.
Similar projects are being conducted in more than 30 countries around the world. "I thought it would be very difficult to read the books in French, as some students cannot finish a book even in Japanese. But they took on the challenge," Rikkyo University Prof. Nao Sawada said.
On March 29, the award ceremony for the second Choix Goncourt du Japon prize was held at the French Embassy in Tokyo. The award went to "Les Presque Soeurs" by Cloe Korman.
Shintaro Matsuo, a student at Kyushu University's faculty of medicine, said: "I can study French on my own to some extent, but through the project I was able to discuss [French books] with students studying French literature from all over Japan. It was also a valuable experience for me to be able to read books in their original form with the support of teachers."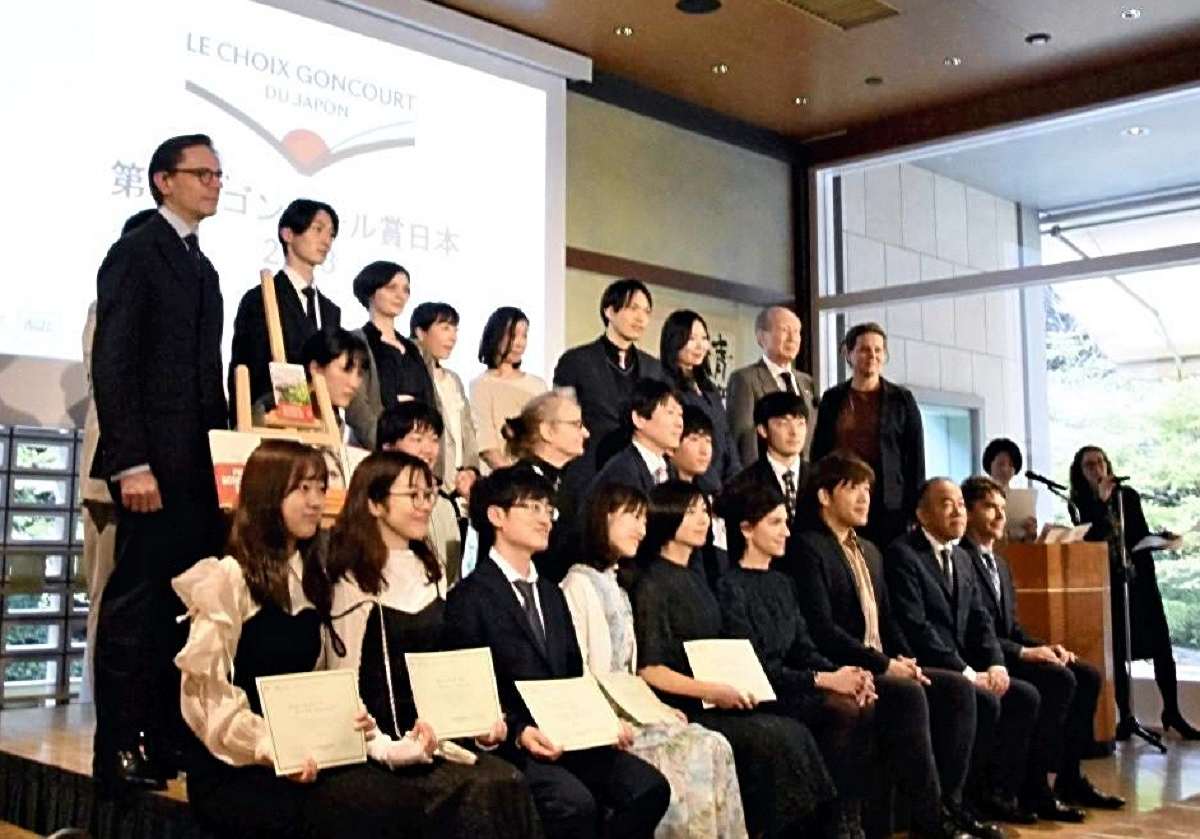 Add TheJapanNews to your Google News feed.