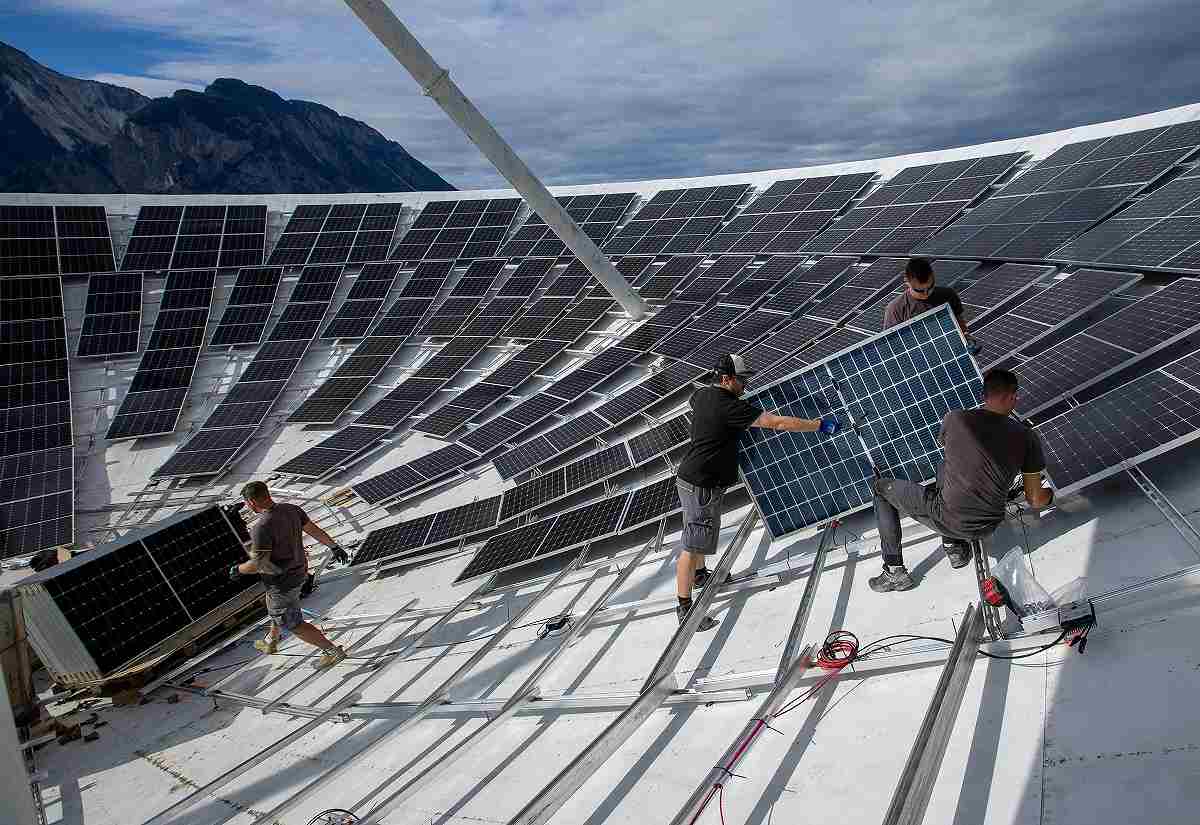 15:37 JST, November 9, 2023
LEUK, Switzerland (Reuters) — High in the Alps, two Swiss companies are repurposing obsolete satellite antennas into giant solar panels, taking advantage of Switzerland's mountainous terrain to generate much-needed green energy.
The installation is the second of its kind in the town of Leuk in the Valais canton to turn an old antenna into an energy powerhouse.
Its mountainous location means the solar panels will get more direct sunlight, especially in winter, than if they were installed near mistier, low-lying urban areas.
"Former satellite antennas are ideal as solar energy systems," said CKW Group, the energy services provider that assisted Leuk Teleport and Data Center with the repurposing of its antenna.
"They can be flexibly aligned with the sun and thus generate more electricity than conventional solar panels."
One antenna of the kind can meet the energy needs of 25 households, according to CKW Group.
The antennas covered in solar panels, which resemble flying saucers, measure 32 meters in diameter and are located some 1,000 meters above sea level, allowing them to receive an optimal level of sunlight, even in winter.
In August last year the Swiss government launched a voluntary campaign to urge consumers and businesses to conserve energy to prevent shortages of gas and power.
Solar energy could prove to be part of the solution.
"Switzerland is facing a major challenge: by 2050, there will be a shortfall of around 50 terawatt hours of electricity per year," said Axpo Group, Switzerland's largest producer of renewable energy which owns CKW Group.
"Solar energy can make an important contribution to the power mix.
Add TheJapanNews to your Google News feed.