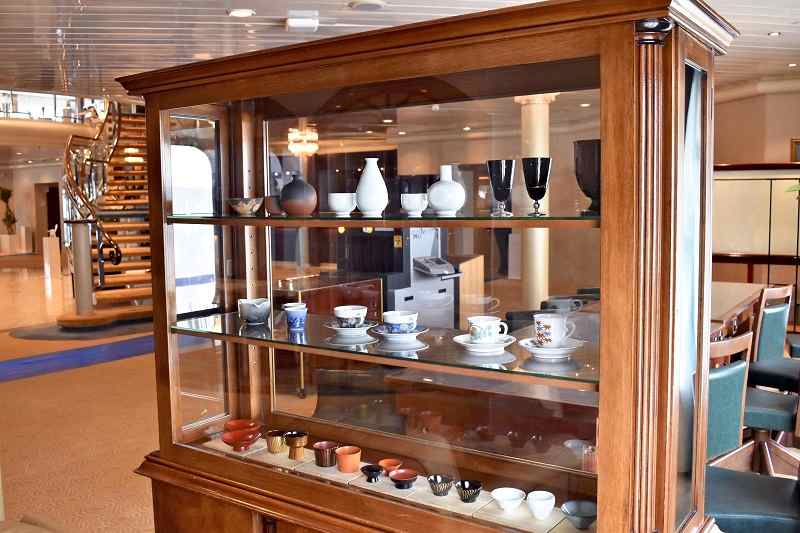 11:30 JST, June 23, 2022
About 140 craftwork pieces are on display on the Asuka II cruise ship for a project organized by the Japan Kogei Association, a Tokyo-based group comprising artisans nationwide, and Anchor Ship Partners Co., a shareholder of the company that operates the leisure liner.
The project was launched to promote the appeal of traditional crafts and cruise ships, but the organizers also hope it creates a positive ripple effect in the prefectures where the artisans are based.
The craftwork on display includes ceramics, lacquerware, metalware and textiles created by more than 50 members of the association, including 16 artisans who have been recognized as Living National Treasures.
Pieces can be found in the ship's restaurants, corridors and some cabins, including the Royal Suite, and are presented in such an unassuming way that passengers might think they have always been part of the ship's interior design.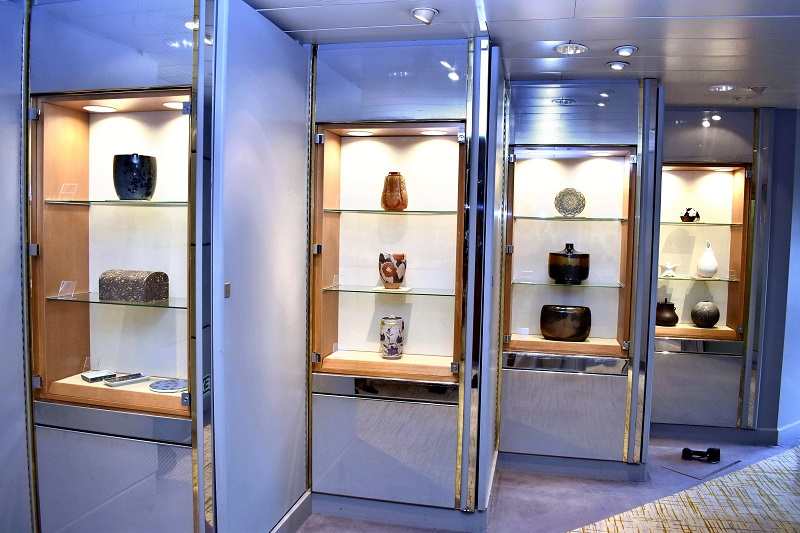 All of the craftwork is for sale, with prices ranging from about ¥25,000 to ¥7 million. Pieces are replaced either when they are sold or after they have been on display for about one year.
Starting in autumn, the organizers will arrange visits to ateliers and kilns at the ship's ports of call to help passengers better understand traditional craftwork. Areas famous for Tsugaru lacquerware, Nambu ironware, Echizen washi paper and Arita porcelain are among some of the locations that will be included in the trips.
The popularity of traditional craftwork in Japan has been declining since the 1990s. According to Economy, Trade and Industry Ministry data, the industry was worth about ¥92.7 billion in fiscal 2017, about one-fifth of its peak value in fiscal 1984. The figure has remained at about ¥100 billion since fiscal 2017.
"Production areas are struggling to expand sales channels and foster successors, among other challenges," said a ministry official in charge of the traditional crafts industry office.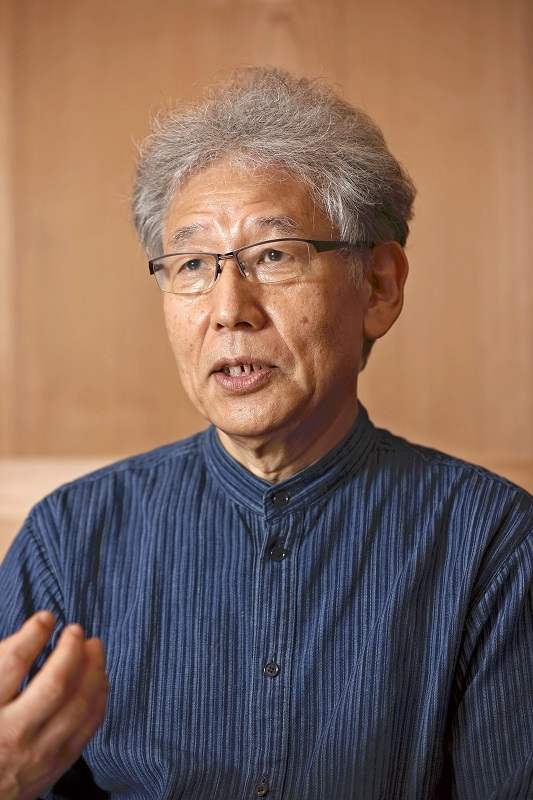 Japan Kogei Association Vice President Kazumi Murose said he hopes the initiative will help artisans pass down skills to the next generation.
"If people buy craftwork, artisans can make a living and nurture successors," said Murose, a lacquerware artisan who has been recognized as a Living National Treasure. "We want to actively foster the next generation of artisans," he said.
JR Kyushu Railway Co. has also used traditional craftwork to attract passengers on its luxury Seven Stars in Kyushu sleeper train, which was designed by Eiji Mitooka.
A new vessel that will replace the Asuka II is scheduled for completion in 2025, with investment from regional banks across Japan, according to Anchor Ship Partners. The company said the new ship will host exhibitions featuring works by artists recommended by these banks.
"It would be interesting if the new ship had cabins designed to represent each prefecture, decorated with craftwork and other outstanding products from the respective regions," said Anchor Ship Partners President Tetsuro Shinoda.
"We have tried to create an art museum on a ship," said Akiko Takeda of NYK Cruises. "We hope the initiative is successful in conveying the appeal of craftwork and piques the interest of craft fans who might never have been on a cruise before."
Cruise ship operators have adopted various countermeasures amid the novel coronavirus pandemic. The Asuka II has a maximum capacity of about 870 passengers, but for the time being the ship's capacity will be limited.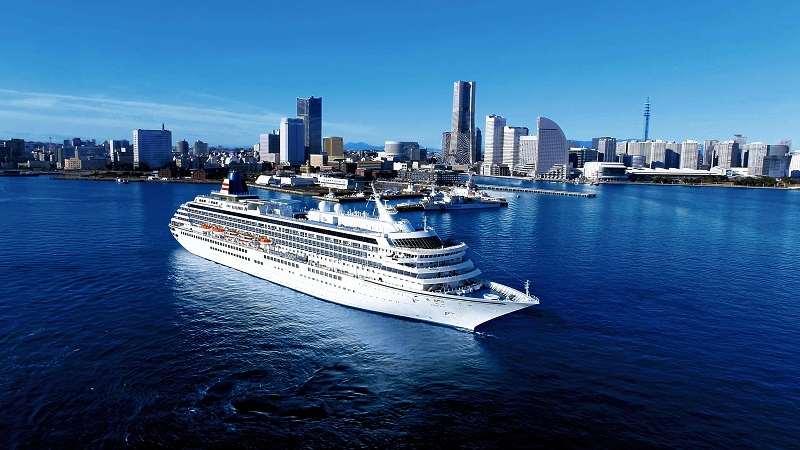 Add TheJapanNews to your Google News feed.