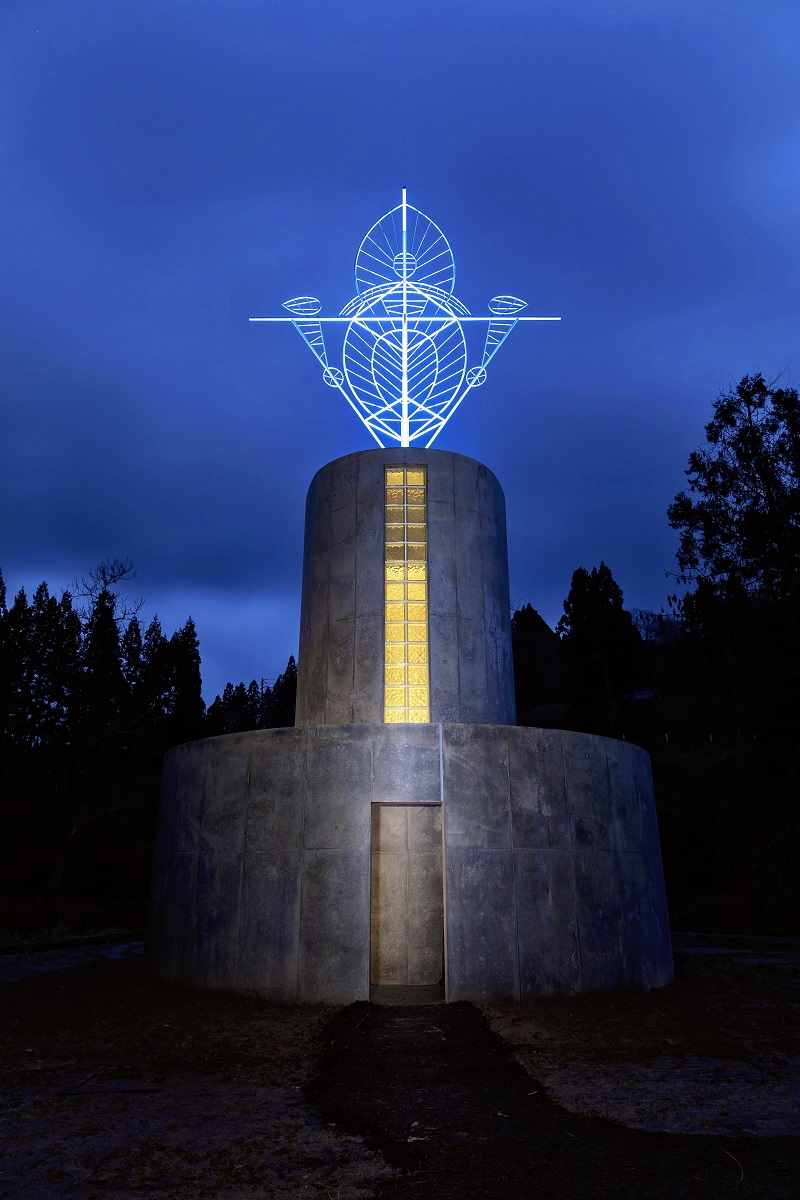 8:30 JST, April 14, 2022
The Russian invasion of Ukraine has had a tremendous impact on the arts, as on many other aspects of life. How are artists in both countries coping with the situation, and what is happening to fine art in both countries?
In Ukraine, cultural assets have suffered damage in the invasion. For example, a museum in Ivankiv near Kyiv burned down, taking with it works by 20th century folk artist Mariya Primachenko. The Lviv National Art Gallery and other facilities are trying to move their artworks to safety.
Artists are worrying about how to protect lives as well as works of art.
"I've spent 10 years converting my house into a work of art. If this house burns down, everything will be lost. In a time like this, it is absolutely necessary to rescue people as well as artists' works," Kharkiv-based artist Vladislav Krasnoshchok, in his 40s, told me in a recent online interview.
Artists are cornered physically as well as psychologically by the extreme situation.
A New-York based artist couple from the Ukrainian city of Dnipro have written an open letter to demand an end to the war. Ilya Kabakov, in his 80s, and his wife, Emilia, in her 70s, are also preparing to accept refugees from their native country. It was only last year that the couple installed "The Monument of Tolerance," which urges connection between individuals transcending differences in race, ethnicity and nationality, in the Echigo-Tsumari district of Niigata Prefecture, which hosts the Echigo-Tsumari Art Triennale.
As a Jew born in Ukraine, Ilya Kabakov became involved in an unauthorized artist circle in Moscow from the 1940s to the 1980s together with Russian artist friends and survived the cultural control of the Soviet Union. It is a lifelong wish for him that friendship transcending nationality and ethnicity will spread all over the world. Since the invasion started, the Kabakovs have spoken of their wish to make "The Monument of Tolerance" a symbol of people's resurrection in difficult circumstances, praying for peace and joining hands in friendship, not raising hands in war or hatred.
"I feel as if my most beloved relatives have died. Anxiety, fear, shame, pain," wrote Alexander Ponomarev, an artist in his 60s who comes from the same city as the Kabakovs and lives in Moscow. He is an artist who has been working on connecting two home countries, Ukraine and Russia. In 2017, he initiated the Antarctic Biennale, a forum for people to work together regardless of nationality. During the event, Ponomarev visited Antarctic bases of both countries and held discussions.
Resistance among art community
The Russian art scene supports Ukraine as well. More than 100 people involved in fine art signed a petition against the war, and some art authorities, including the deputy director of the Pushkin State Museum of Fine Arts in Moscow, resigned to protest the invasion. The Garage Museum of Contemporary Art in Moscow displayed its antiwar sentiment by suspending exhibitions until the end of war.
Many Russian artists have expressed concern for Ukraine. "We have refused to be silent, taken part in protests, held antiwar exhibitions and supported Ukraine for many years. But that will be dangerous and almost impossible from tomorrow," said Liza Morozova, in her 40s, who staged performance art in protest against the Russian invasion of Crimea in 2014.
Just as she said, on March 4, the Russian parliament approved a bill criminalizing the intentional spreading of "fake information" about the Russian forces. Violators can be sentenced to up to 15 years in prison.
Antiwar activities involve great risk, yet there are artists who have inherited an anti-establishment spirit from the Soviet era. Unauthorized art activities continue, as expression persists despite authoritarian control over freedom of speech.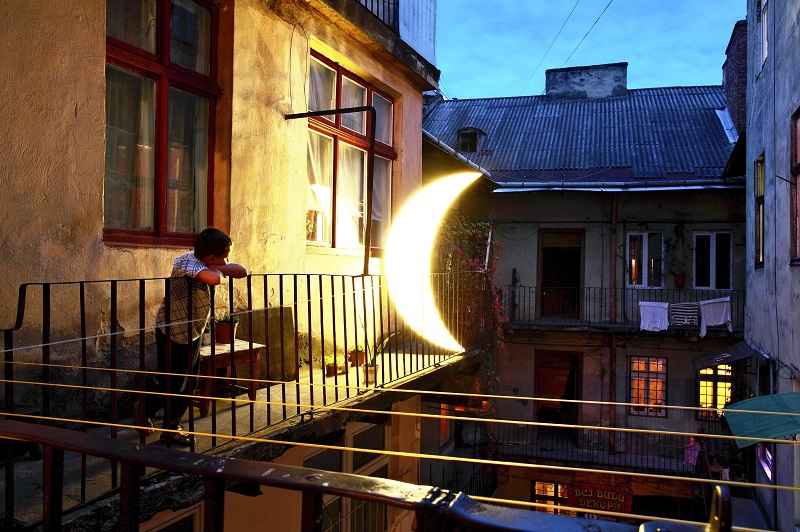 Leonid Tishkov, in his 60s, who has exhibited installations featuring the moon all over the world, is another Russian artist who experienced the control of culture by the Soviet Union.
"One of art's important purposes is to connect people with each other. I've pursuedtish this principle through my works," Tishkov said in the wake of the invasion.
Currently, cancellations of events featuring Russian culture are becoming rampant across the world. However, artists who pray for peace and are exposed to danger, be they from Ukraine or Russia, deserve support. Supporting them will bring hope to people who feel connected to them as well. It will lead to opportunities for dialogue transcending nations and forming a new foundation of peace.
Kono is a Waseda University professor. Born in 1973, she specializes in the culture and contemporary art of Russia and Eastern Europe. She curated the exhibition and edited the book on "Ilya and Emilia Kabakov's Dreams."
Add TheJapanNews to your Google News feed.