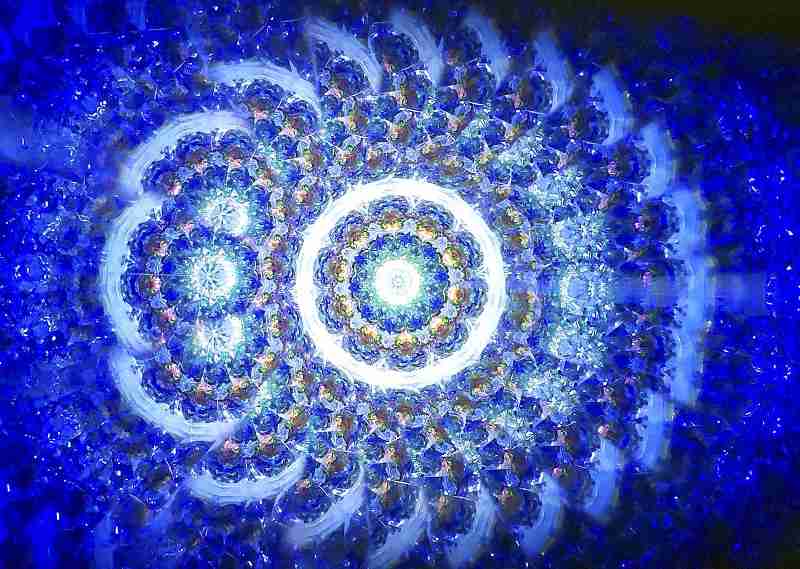 14:16 JST, October 17, 2021
The mystical glow of a kaleidoscope brings peace of mind and makes the viewer feel like they're in another world. Colorful, delicate sparkles dance before our eyes as we gaze into the small eyepiece.
"I come up with new kaleidoscope ideas while walking down a winding road or when I'm traveling. I try to create patterns that will surprise the people who see them," said self-taught kaleidoscope artist Koji Yamami. Born in 1961 in Tokyo, Yamami began making kaleidoscopes in 1987. He's taken the top prize at eight world kaleidoscope competitions and teaches classes in Setagaya Ward, Tokyo.
His works range from standard cylindrical kaleidoscopes to a large-scale piece in the shape of Godzilla that isn't easily recognizable as a kaleidoscope at first glance. The giant beast-shaped work won this year's world kaleidoscope championship.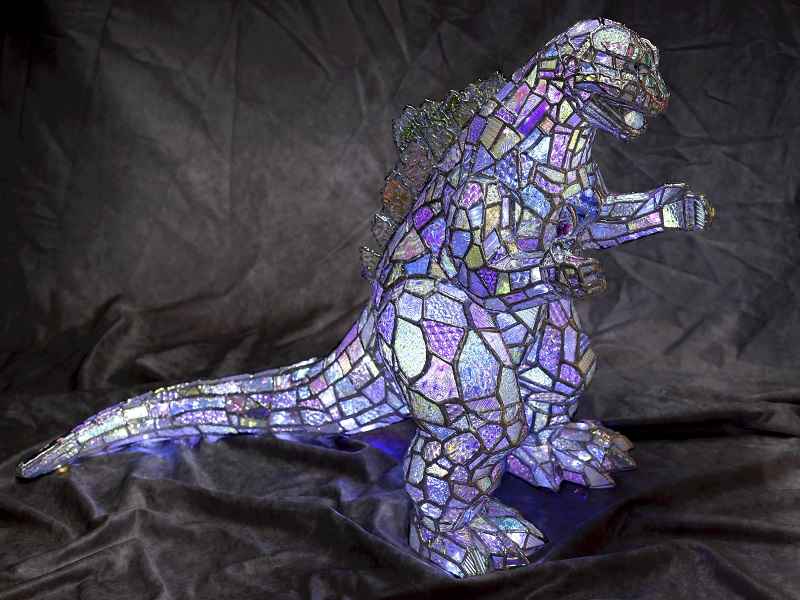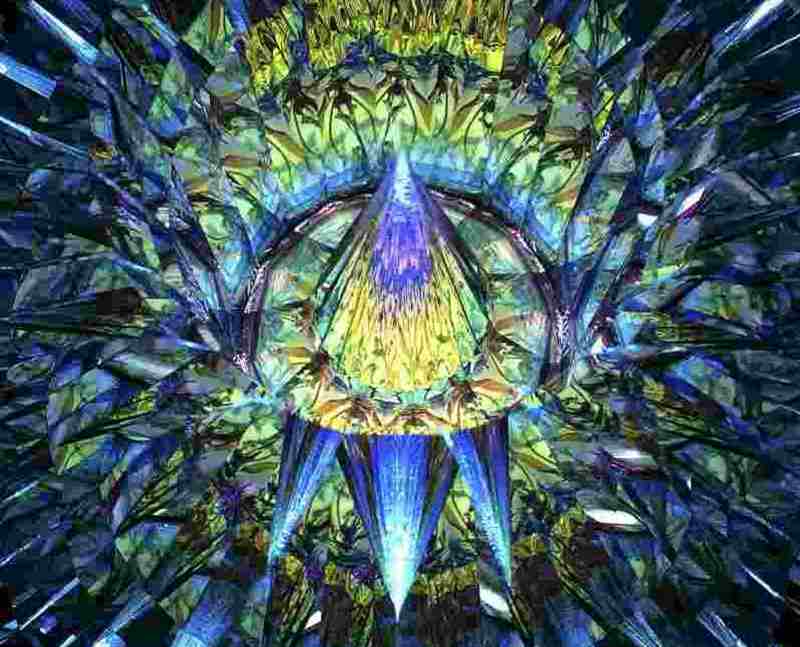 Yamami was inspired to begin making kaleidoscopes about 35 years ago, when he came across one while studying in the United States. "When I looked through the cylindrical kaleidoscope, a beautiful flower garden appeared in front of me," he said. He was shocked at how completely different it was from anything he'd seen in Japan.
Kaleidoscopes are said to have been invented by Scottish physicist David Brewster in the first half of the 19th century as a result of his research on the light from lighthouses. First introduced to Japan around that same time, at the end of this nation's Edo period (1603-1867), they eventually became widespread as toys.
Kaleidoscopes were first recognized as works of art in the United States in the 1980s, becoming well-known thanks to the efforts of a woman who used a kaleidoscope to comfort herself while she grieved the loss of a family member. International kaleidoscope competitions also came to be held around this time.
The images within a kaleidoscope change according to the type of glass shards inside and the way they are reflected in the device's mirrors. "Depending on how the kaleidoscope is rotated and how the shards hit the light, a myriad of different patterns can be seen. The charm of a kaleidoscope is that you will never see the same pattern twice," Yamami said with a smile.
Dazzling patterns that resemble scattered jewels or a star-filled galaxy can be enjoyed through his creations. With each rotation a new pattern emerges, never failing to entertain.
A kaleidoscope filled with glass shards floating in oil has patterns that change slowly, while another one adorned with an image of Elvis Presley on its exterior has guitar-shaped patterns inside.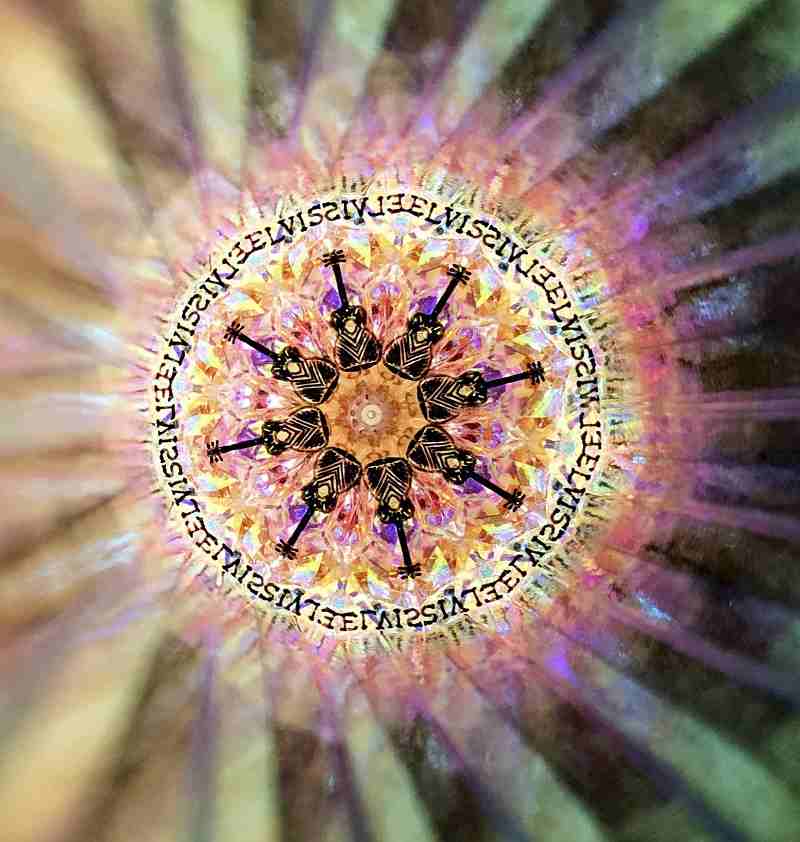 As a leading kaleidoscope artist in Japan, Yamami not only creates the optical instruments but also promotes them through his kaleidoscope-making classes and exhibitions he holds with artist friends. "The appeal of kaleidoscopes transcends generations. I'd like more people to understand their charm," he said.
Creating patterns
Glass is an indispensable material for creating kaleidoscopes, used to create vibrant patterns and decorate a kaleidoscope's exterior. Yamami typically uses imported glass materials.
After breaking transparent glass into smaller shards, he uses a burner to warp them or attach them to glass of different colors.
Patterned milky-white glass is usually cut with a special cutter and wrapped with copper tape to use for the kaleidoscope's exterior. "Whenever I see patterned glass, I think about how to best use those patterns," Yamami said.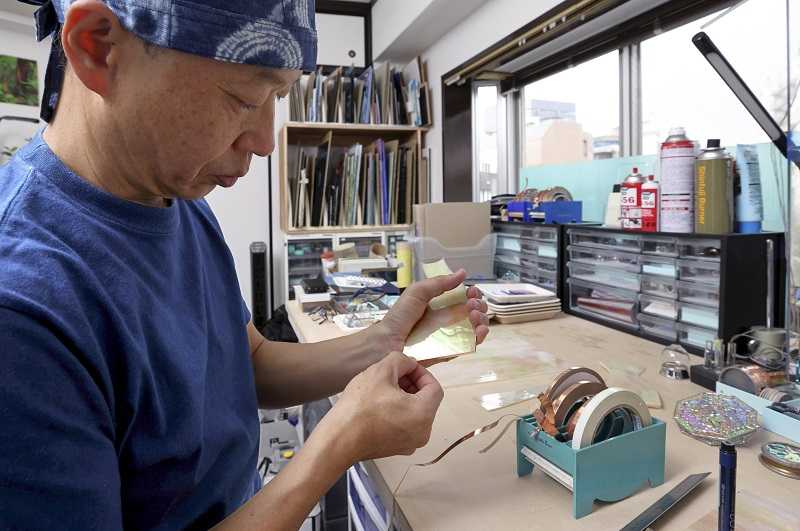 Add TheJapanNews to your Google News feed.