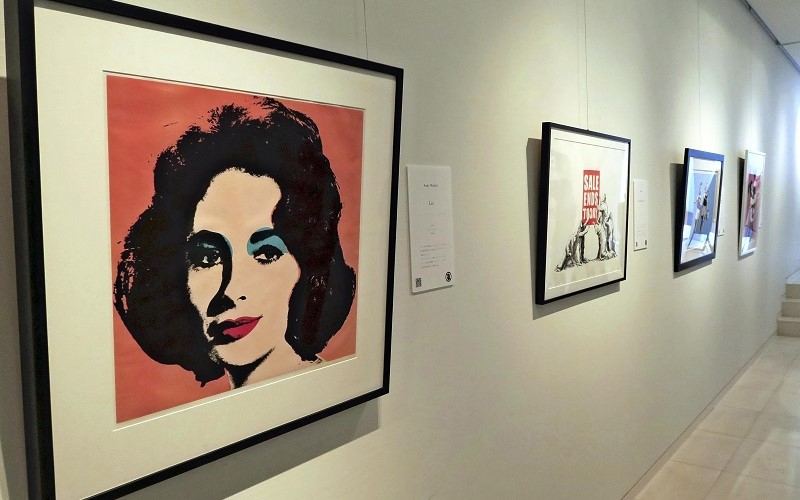 11:59 JST, June 24, 2021
For ¥10,000, you can own a Picasso. Well, not the whole painting.
Tokyo-based ANDART Co., which sells stakes in works of famous artists at a fraction of their eye-popping prices, is one of a number of new businesses gaining attention by giving people the chance to experience the world of high-end art.
Another company offers the rental of such paintings at affordable rates.
ANDART, a start-up in Tokyo's Shibuya Ward, in 2019 launched its business to give people the chance to enjoy ownership of authentic art. The company buys the artwork, then divvies up the ownership rights and sells shares to the public.
It only handles works by well-known artists such as Pablo Picasso, Andy Warhol, Jean-Michel Basquiat, Banksy, Gerhard Richter and Kohei Nawa. The company appraises the works — all currently valued at between ¥2 million and ¥35 million — and sells ownership rights for ¥10,000 per share, excluding tax and commission.
For a piece priced at ¥5 million, for example, there would be 500 shares available. The shares are sold on the company's website on a first-come, first-served basis, and individuals can purchase multiple shares.
While the artwork is managed by the company, the shareholders receive various benefits, which can vary depending on the number of shares owned. These can include invitations to special exhibitions of the work, or being listed among the owners when the piece is on display.

According to ANDART, the number of people registered on its website has been gradually increasing, and has already surpassed 9,000. About 80% are first-time art buyers.
The company held an event from April 30 to May 2 in Tokyo to explain the ownership business and showcase its collection. Most of those attending were young, an indication that interest in art and art ownership is widening.
"We have been able to realize the casual joint ownership of works by famous artists through contemporary means," said President Shiori Matsuzono, 32, who has a background in information technology.
"It would be great if this joy of art through ownership spreads throughout Japan."
Of course, there is also the investment aspect. Ownership rights can be bought and sold on the website, and anyone registered (membership is free) can participate in transactions.
The company also has plans to sell artwork to outside entities after gaining consent from a certain number of the joint owners. "We also have expectations for their value as assets," Matsuzono said.
Monthly rentals
Although no ownership is involved, another start-up has launched a business that allows customers to feel the joy of having a masterpiece hanging on the wall of their home or other location.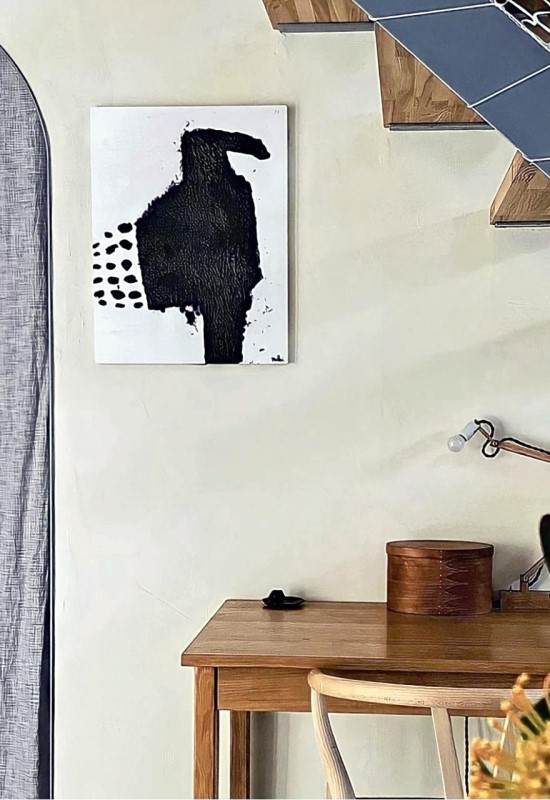 Since January 2019, Kyoto-based Casie Co. has been renting paintings under a flat-rate system, handling oil paintings, lithographs and other styles by Japanese artists. Customers can choose from about 11,000 works listed on the company's website, and the work will be delivered in three to five days.
The rental fee is set at ¥2,200-¥5,830 per month, depending on the size of the work. Paintings can be exchanged once a month for an additional handling fee. Some works are also available for purchase.
Through the end of April, the service had about 5,000 users. The company said that represents a doubling in about a year, with roughly 80% being individuals.
"Use among those working at home because of the pandemic is noticeable," said Casie President Sho Fujimoto, 38. "Because they can't go on trips, they can at least travel through art, so many choose landscapes featuring the sea or foreign lands."
Another company affiliated with a leading art publisher allows users to purchase artwork from a specialized website with the same simplicity as buying daily necessities or books.
BTCompany Co., located in Shinagawa Ward, Tokyo, launched its OIL by Bijutsu Techo website in 2019, to facilitate sales of artwork exhibited mainly at domestic art galleries.
The company is an affiliate of Bijutsu Shuppan-sha Co., which publishes the art magazine Bijutsu Techo.
Casie's Fujimoto expressed high expectations when speaking about the increasing number of businesses that seek to allow easy participation or use.
"People who find the hurdles high in purchasing art from galleries or department stores can easily use the services," he said. "In the end, we want this to help support artists and revitalize the art market."
Add TheJapanNews to your Google News feed.