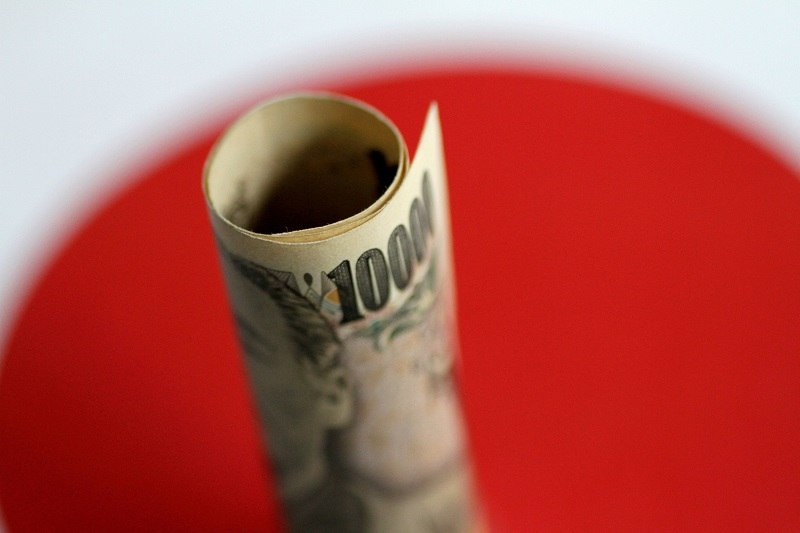 12:57 JST, June 14, 2022
TOKYO (Jiji Press) — Japanese businesses across a variety of industries are increasingly worried about the ongoing rapid weakening of the yen, which would lead to higher materials and other costs.
In addition to importers, for which the yen's decline directly pushes down earnings, exporters, which normally benefit from the depreciation, are starting to show concern over the wild moves in exchange rates.
Electricity and gas suppliers, which import fuel such as coal and liquefied natural gas, are facing an additional blow from the cheap yen at a time when energy prices are surging due in part to Russia's invasion of Ukraine.
Kansai Electric Power Co. has set its internal exchange rate at ¥125 to the dollar for the fiscal year ending next March. Ordinary profit at the company is expected to fall by ¥8 billion if the dollar gains ¥1 from the assumed level.
Osaka Gas Co.'s ordinary profit is seen declining ¥660 million if the dollar surpasses the company's assumed rate by ¥1. A source related to Osaka Gas expressed hope that the yen's rapid depreciation will subside, noting that the company could be forced to raise its gas rates if fuel costs keep increasing.
The construction industry is suffering from soaring steel costs spurred by rising resources prices and the fall in the yen.
"It's important to appropriately reflect construction prices in contracts so that subcontractors do not bear the burden of rising costs," said Yoichi Miyamoto, head of the Japan Federation of Construction Contractors.
The industry as a whole is calling for client understanding for price hikes.
For food producers, many of which have already raised prices amid surging materials costs, the rapid weakening of the yen is an additional factor pushing down earnings.
Meiji Holdings Co. has assumed an exchange rate of ¥120 to the dollar for the year to March 2023, while the U.S. currency is now trading around ¥135.
The group expects to lose ¥250 million in operating profit if the dollar climbs ¥1. The currency market "is in an implausible state," said Katsunari Matsuda, president of subsidiary Meiji Co.
Meanwhile, the yen's slide continues to be a plus for earnings for automakers, machinery makers and other exporters.
Toyota Motor Corp.'s operating profit is expected to increase by ¥45 billion if the dollar rises ¥1.
However, some exporters are starting to voice worries over the yen's plunge, with a Hitachi Construction Machinery Co. official saying that "concerns will emerge about rising procurement costs for (imported) parts."
"We cannot simply welcome [the yen's depreciation]," considering the widening difference between U.S. and Japanese interest rates, which is behind the weakness of the Japanese currency, and geopolitical issues such as Russia's invasion of Ukraine, Kohei Takeuchi, executive vice president and chief financial officer of Honda Motor Co., said.
Add TheJapanNews to your Google News feed.