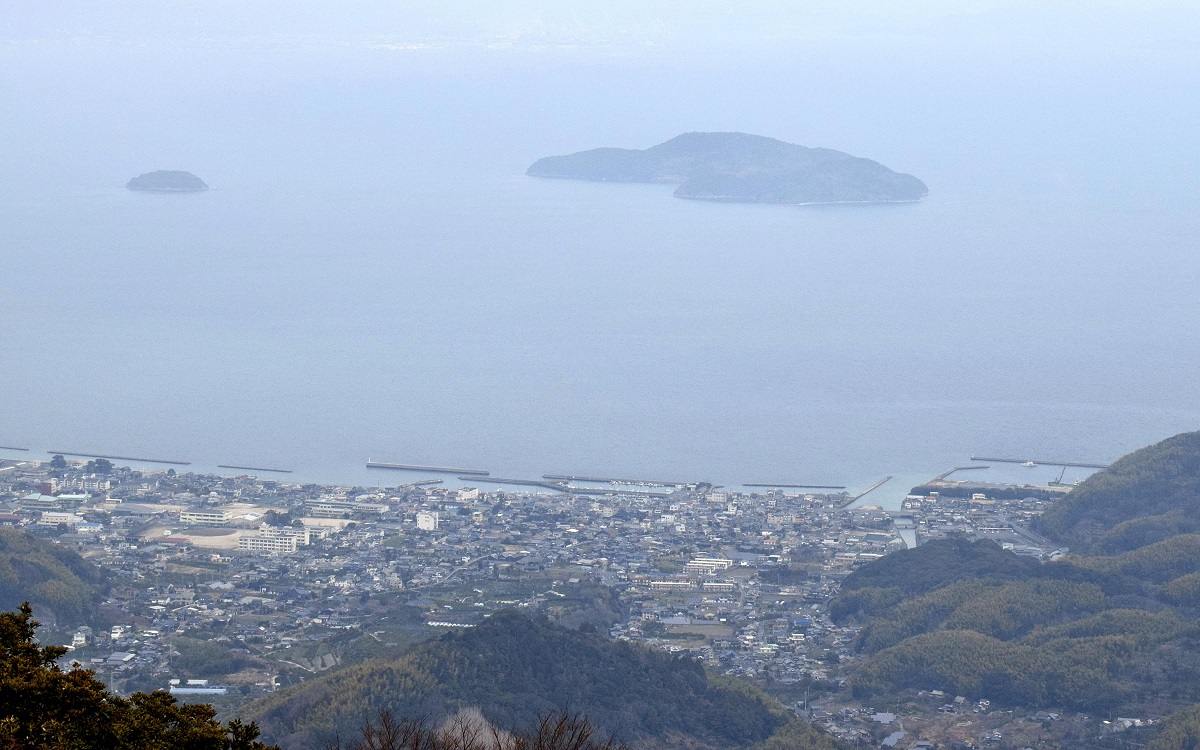 15:53 JST, March 5, 2023
SUO-OSHIMA, Yamaguchi — Known as "the Hawaii of the Seto Inland Sea" for its abundant nature, the island town of Suo-Oshima, Yamaguchi Prefecture, has seen an unprecedented increase in its residential tax revenue thanks to several wealthy new residents.
Residential tax revenue went from the town's initial estimate of ¥484 million to ¥3.226 billion in the general account for fiscal year 2022. Several wealthy people, including owners of overseas businesses, moved to the island and paid a total of ¥2.741 billion in residential taxes, according to sources related to the town government.
The Suo-Oshima government will transfer a large portion of the increased revenue to its financial adjustment fund, which is a savings account, and consider how to spend it.
The general account budget for the current fiscal year, which was initially ¥13.88 billion, will amount to ¥17.877 billion after the residential tax revenue and other increases, according to the town government's finance division.
On Friday, the Suo-Oshima government submitted to a regular meeting of the town council a draft supplementary budget for the current fiscal year's general account.
"The town's positive image of rich nature and friendly people may have brought in [the high taxpayers]," said Suo-Oshima Mayor Kiyotaka Fujimoto.
However, Fujimoto is concerned by the possibility that the increase in residential tax revenue will lower tax grants from the central government. He said the town "will thoroughly discuss how to use [the increased revenue]."
Suo-Oshima consists of multiple islands, including Yashirojima in the Seto Inland Sea in southeastern Yamaguchi Prefecture. Yashirojima Island is connected to the mainland by the about 1-kilometer long Oshima Ohashi bridge.
The climate is relatively mild, and Suo-Oshima is a popular tourist destination partly for its beaches with clear blue waters. The town is also known as a producer of mikan oranges.
As of the end of January, the population was 14,285, about one-fifth of its peak in 1947. More than 50% of the residents are aged 65 or older.
The Suo-Oshima government has been encouraging people to move there, offering a trial experience for two to four weeks, among other services. Over the five years through fiscal 2021, Suo-Oshima has received 2,256 inquiries and at least 123 people in 65 households have settled there.
Add TheJapanNews to your Google News feed.